[기사 본문]
– DRX-Live Sandbox opening match, T1-Guangdong Freecs opening day 2 matches
– Significantly replaced 10 team roster "Forget 2021"
– Rounds 1 and 2 will be held 5 days a week to proceed with the preliminary round as an official event of the Asian Games
In 2021, the 10 LCK teams who had a hotter stove league than any other year will return with a markedly different look.
League of Legends Champions Korea (CEO Sang-Heon Oh, www.lolesports.com, hereinafter 'LCK') announced that the 2022 LCK Spring will start on the 12th with DRX vs. Liv Sandbox, and T1 vs. Guangdong Freecs.
The LCK, which introduced the franchise system in 2021, fought a battle for rankings until the last minute in both the spring and summer regular leagues. Although they did not win the international competition, Kia Damwon achieved the runner-up place and made impressive achievements such as three teams reaching the semifinals of the World Championship. Both LCK Spring and Summer received great love from global fans as they were the only regional competitions among the world's e-sports leagues to be ranked in the top 10 by viewing time.
In the process of composing the lineup for 2022, 10 teams participating in the LCK jumped into a large-scale signing battle, and as a result, an all-time roster change occurred. Compared to the 2021 summer roster, most of the teams tried to change the water to such an extent that only T1 and Fredt Brion had three or more players remaining.
Damwon Kia, who won both LCK Spring and Summer 2021, retired top laner Dong-ha "Khan" Kim, and filled the vacancy with Tae-yoon "Buddol" Roh from Gen. The duo at the bottom was composed of Seo "Dukdam" Dae-gil and Kim "Kelin" Hyeong-gyu from Nongshim Red Force.
Gen.G declared a large-scale replacement by sending Kwang-Hee "Rascal" Kim and Jeong-Min "Life" Kim to the KT Rolster and Bo-Sung "BD" Kwak to Nongshim Red Force, leaving the franchise star Jae-Hyeok "Ruler" Park Jae-Hyeok behind and Hyun-Jun "Doran" Choi. , 'Peanut' Wang-ho, 'Chovy' Jung-hoon, and 'Lehends' Si-woo Son were recruited to build the lineup.
Nongshim Red Force also expressed its will to achieve results by transfusion of new blood. They recruited players from the 2021 World Championship, including Chang-Dong "Kanna" Kim, Bo-Sung "BD" Kwak, and Yong-Jun "Ghost" Yong-Jun. were all filled with recruits.
Reeve Sandbox recruited Kim "Dove" Jae-yeon, who had promoted the team, as the top laner, and accepted T1 prospect Lee "Closer" Joo-hyun, and the bottom duo, including long-distance dealers and supporters, formed a rookie class.
Afreeca Freex changed its name to Guangdong Freex when it signed a naming sponsorship contract with Guangdong Pharmaceutical. In Guangdong Freex, where Ki-in 'Ki-in' Kim remains a franchise star, Jin-seong 'Teddy' Park, Elim 'Elim' Choi, and Ho-seong 'Hoit' Ryu Ho-seong are from T1. He recruited him and formed the union with Yoo "Fate" Su-hyeok, who was a mid laner for Reeve Sandbox.
KT Rolster recruited players such as Kim "Rascal" Kwang-hee and "Curz" Woo-chan Moon, who ate with coach Dong-hoon Kang during the Kingzone Dragon X days, and re-hired Kim "Aiming" Haram, who went to China while playing for KT Rolster in 2020.
Hanwha Life Esports, which has left veteran players such as 'Chovy' Jung-hoon and 'Deft' Hyuk-gyu Kim, has been filled with newcomers such as 'Charis' Hong-jo, a former Gen.
DRX, which recruited players from this year's World Championship, such as Hyuk-Kyu "Deft" Kim and Joo-Hee "Beryl" Choo, as a lower duo, hired Gun-Woo "Jeka" Kim, who played in China, as a mid laner. When DRX signed a contract with coach Kim Jung-soo, who won the World Championship in 2018, he also gave strength to the recruitment of coaching staff.
The 10 teams that finished the hot stove league for the 2022 season will enter the regular league for about two months from January 12 to March 20. The 2022 LCK Spring Regular League, in which 10 teams play two full leagues, consists of a total of 90 matches with 18 matches per team. Every regular league game is played on a best-of-two system.
Unlike before, only for this spring regular league, rounds 1 and 2 will be held 5 days a week (Wednesday to Sunday). In the past, the 1st round was held 5 days a week and the 2nd round 4 days a week, but considering the 2022 Hangzhou Asian Games qualifier schedule, the spring will be compressed. LoL was selected as an official event in the e-sports category at the 2022 Hangzhou Asian Games.
The top six teams in the regular league qualify for the playoffs. The 1st and 2nd places in the regular league will go directly to the 2nd round of the playoffs, and the 3rd and 6th places and 4th and 5th places will face each other in the first round. The playoff schedule will be announced at a later date.
The total prize money for the 2022 LCK Spring is 400 million won. The winning team of the spring will participate in the 'Mid-Season Invitational (MSI)', an international competition as a representative of the LCK, with 200 million won in prize money. The runner-up team will receive 100 million won.
The 2022 LCK Spring will be held offline at the LCK Arena in Lol Park located in Gran Seoul, Jongno-gu, Seoul while strictly complying with the government's COVID-19 quarantine guidelines. Ticket sales and related matters will be announced later through the LCK official social channel. In addition, mobile and PC wallpaper images of the 2022 LCK Spring regular league schedule can be downloaded from the website.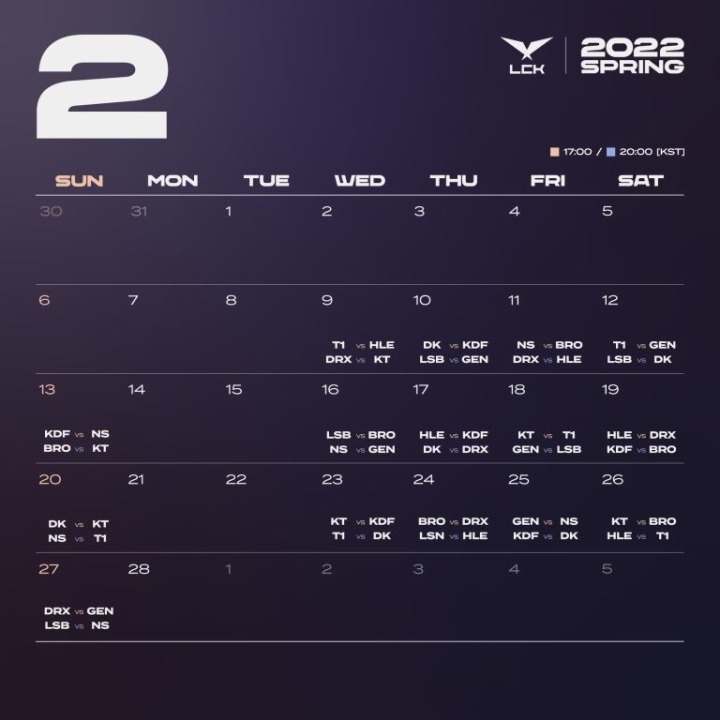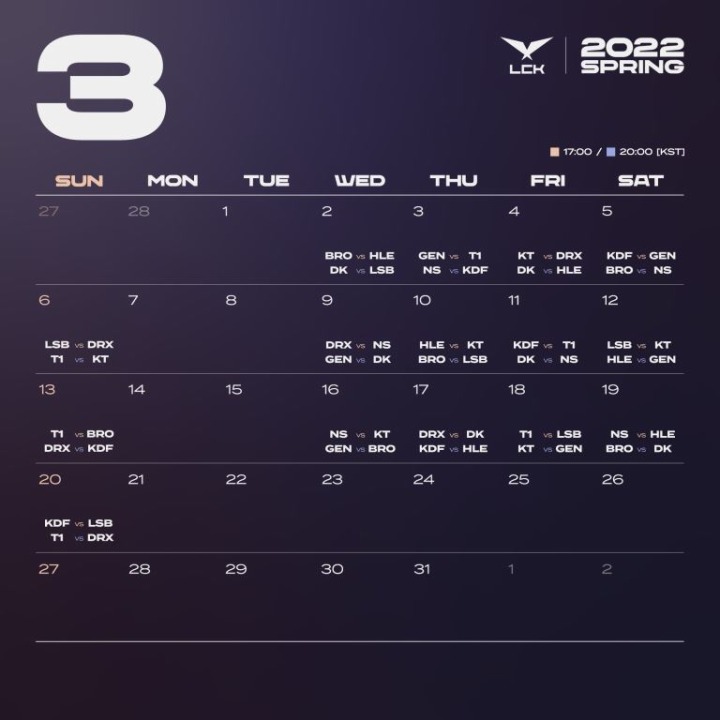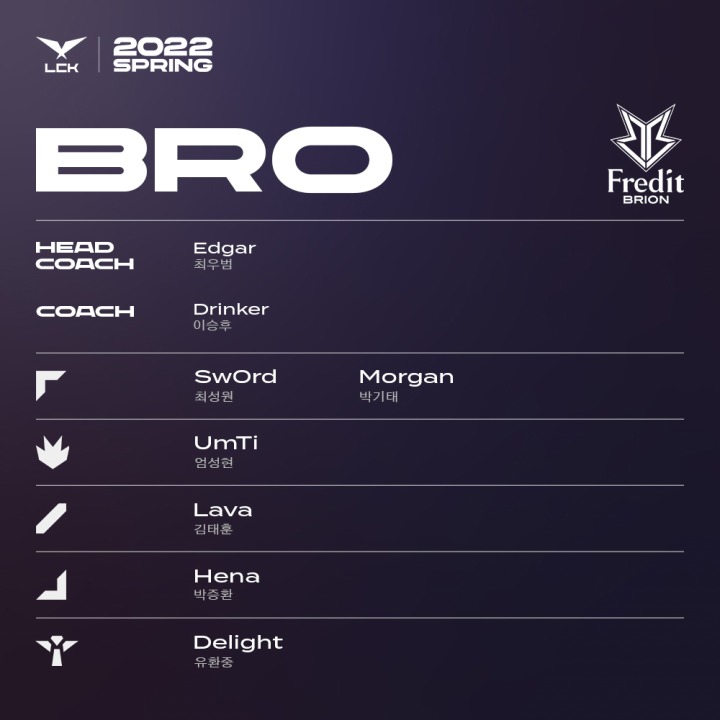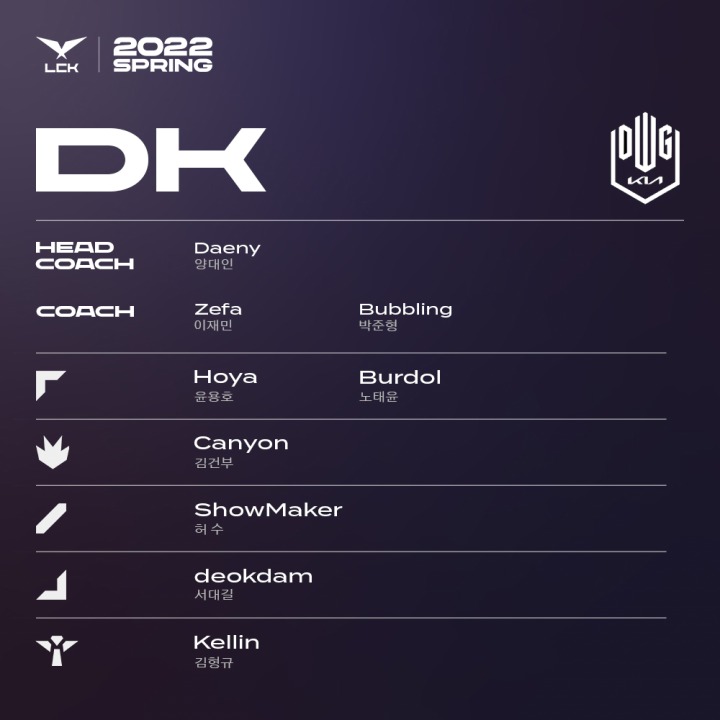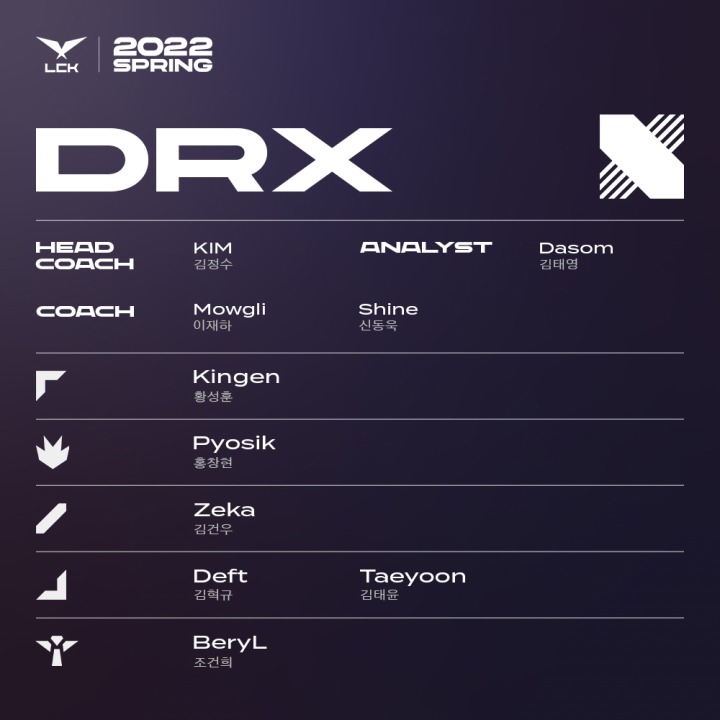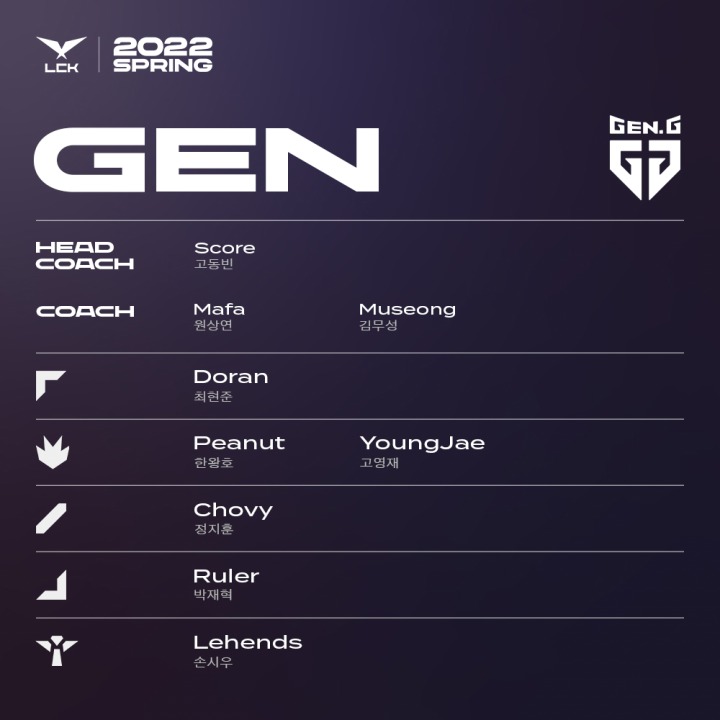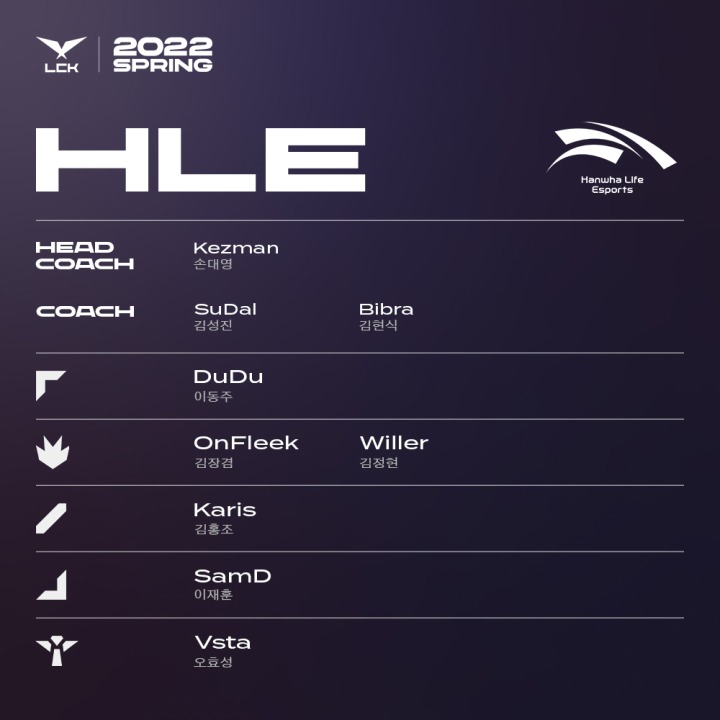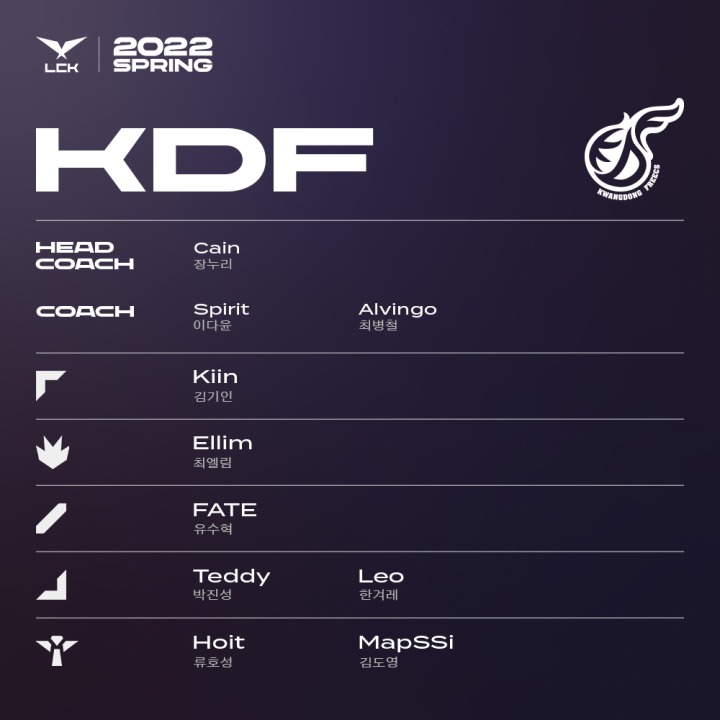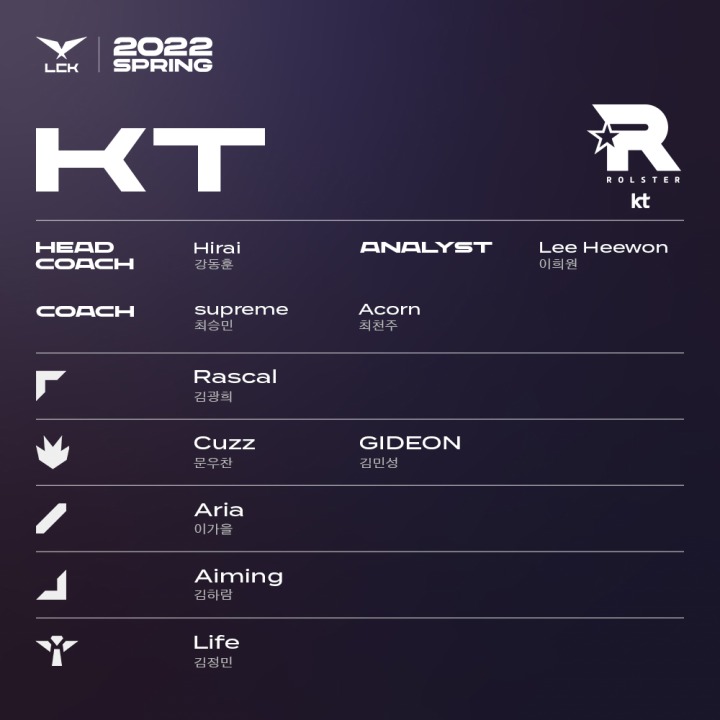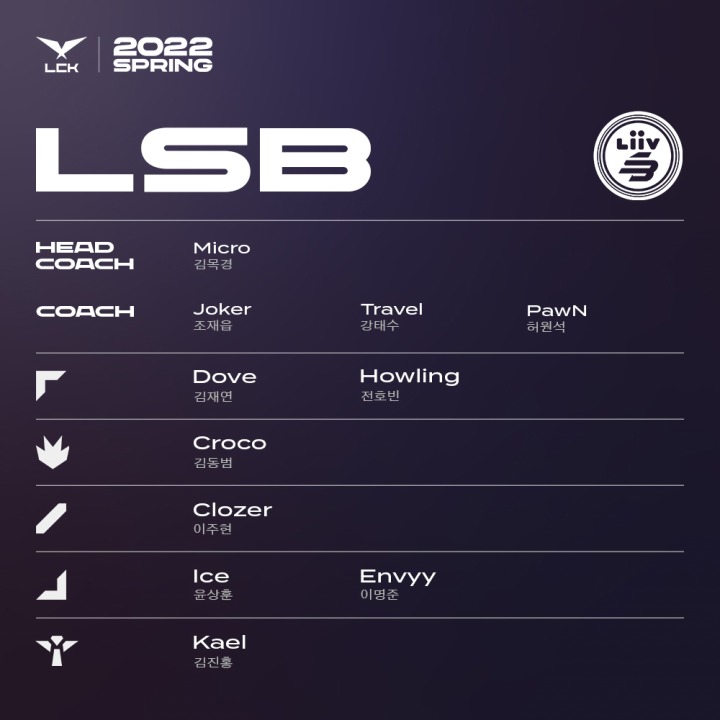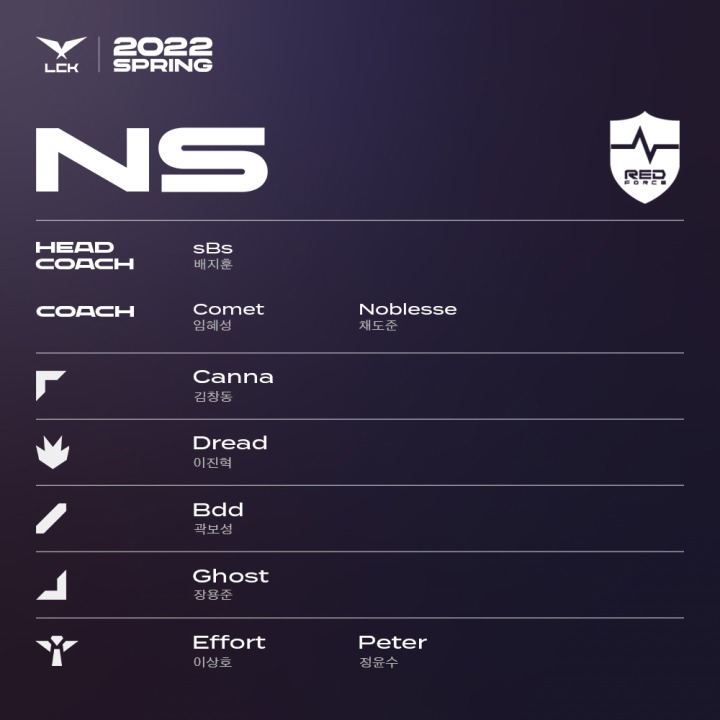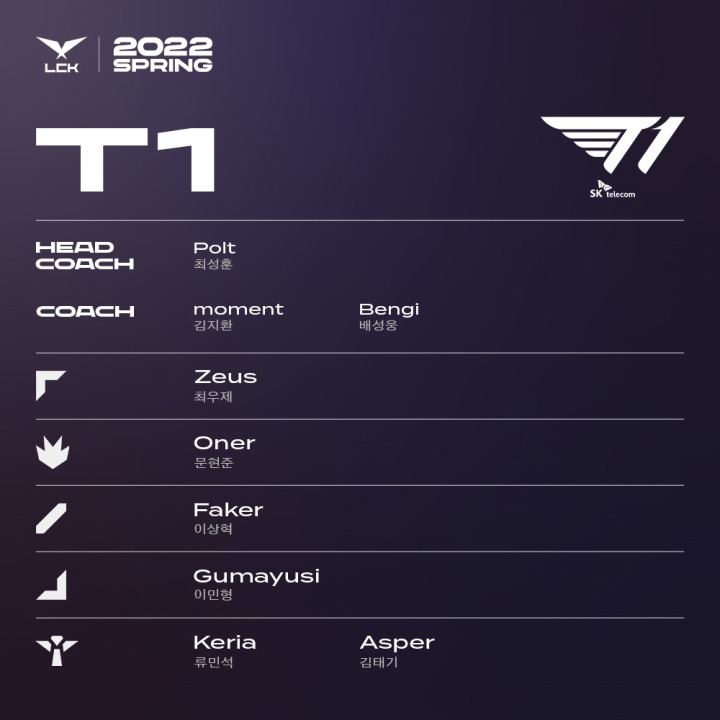 Reference-bbs.ruliweb.com