[기사 본문]
– Held '2022 Play Party' at 6 pm on January 7th
– Various cooperative and social contents in 'Play Party World'
– A 'MOD Cheering Sweets Pantry' gift with a message of support from the 'Project MOD' team
Nexon Co., Ltd. (CEO Jeong-heon Lee) announced on the 3rd that it will hold the New Year's party '2022 Play Party' of 'Creators Invitational 2021 (hereinafter CI 2021)', a content creation contest for the new platform 'Project MOD' under development.
This party is an event with 300 creators who participated in 'CI 2021' and the Nexon 'Project MOD' team, and will be hosted by Nexon PR Office Jomrae PD and will be held from 6:00 PM to 7:00 PM on Friday, January 7th.
Creators can gather in the 'Play Party World' in the 'Project MOD' to enjoy various party contents, form a team, perform cooperative missions, build friendships, and win prizes.
In addition, in December, all the creators of 'CI 2021' were presented with a 'MOD Supporting Sweets Pantry' consisting of 14 types of sweets, 6 types of ramen, and 5 types of drinks. In addition, the 'Project MOD' team's cheering message card was enclosed to convey their feelings.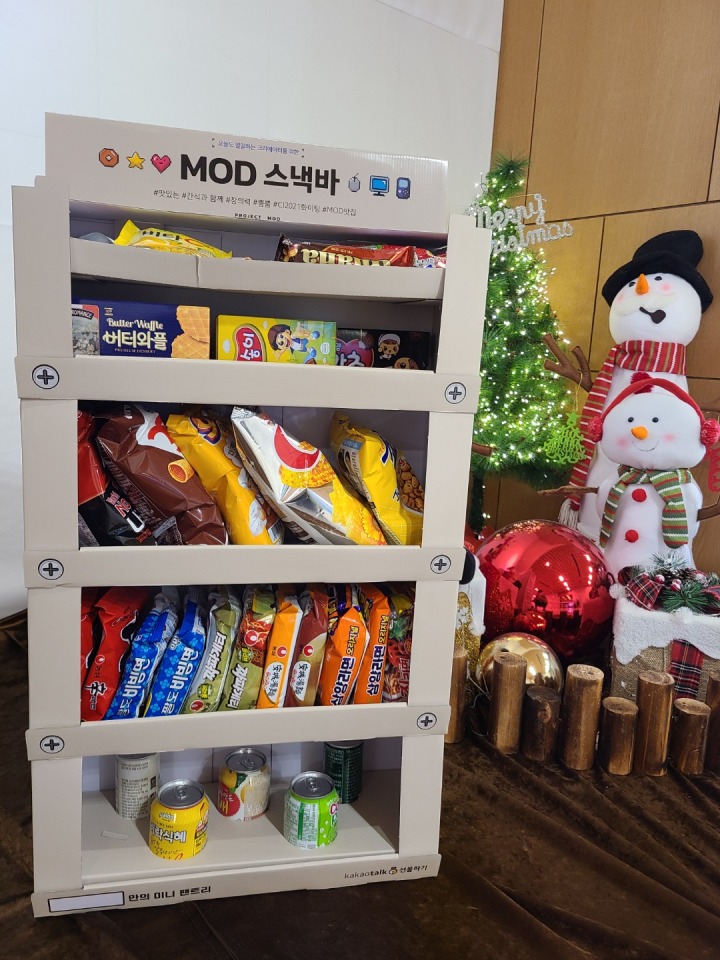 Director Shin Min-seok of 'Project MOD' said, "In the new year, we have prepared a party for those who participated in 'CI 2021'.
Meanwhile, 'Project MOD' is a platform where anyone can freely create and share content. 'CI 2021' is a contest in which 300 creators create their own content using 'Project MOD' and release it until February 9.
More information about 'Project MOD' can be found on the official site.
'Project MOD' Official Site: https://mod.nexon.com/
Reference-bbs.ruliweb.com