---
Shopping like in the past: some MediaMarkt and Saturn branches have suspended the 2G rule. Unvaccinated people can now shop there again. The reason makes one sit up and take notice.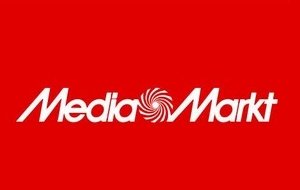 The 2G rule in retail has been in effect nationwide since the beginning of December: only those who have been vaccinated or recovered are still allowed to shop. Unvaccinated people have to stay outside. The only exceptions are shops for so-called "daily needs", which include supermarkets or pharmacies. Does this also include electronics stores? Some branches of MediaMarkt and Saturn apparently see it that way.
MediaMarkt and Saturn are suspending the 2G rule
In Munich, some of the two electronics retailers' markets have the Control of the 2G rule suspended (Those: Time online) and allows you to shop like in the past: you could shop as you fancy without presenting proof of vaccination or health recovery. But anyone who believes that MediaMarkt and Saturn willfully defy the law is wrong.
A spokesman for MediaSaturn (both electronics retailers belong to the same group) confirmed the suspension of the 2G rule on Wednesday and referred to a Judgment of the Bavarian Administrative Court. That had decided that "daily needs" also include toy and clothing stores. Because the text of the regulation does not explain how important a daily requirement is so that transactions are not subject to the 2G rule. For example, the regulation listed grocery stores, but also flower shops and bookshops.
Online shopping is possible without 2G – and this is how you save:
City of Munich threatens fines
and The spokesman for MediaSaturn argues that electrical and electronic goods should also be part of the basic supply – after all, grocers are increasingly offering them too. However, MediaSaturn follows the law and will follow orders from the regulatory authorities. They have already indicated that they will consistently take action: "The office is in contact with those responsible and will initiate appropriate administrative fine proceedings in the event of violations," said the Munich district administration department.
The carefree shopping fun in Munich branches of MediaMarkt and Saturn should not last long.
Reference-www.giga.de