[기사 본문]
▲ Micronics unveiled its own designed gaming device at CES 2022.
Hanmi Micronics (CEO: Hyun-Min Kang, hereafter Micronics), a company specializing in gaming device design, development, and manufacturing, is the first at CES 2022, a global IT show to be held in Las Vegas, USA for four days from January 5, 2022 (local time). It will exhibit various gaming peripherals such as gaming gear, power supply, and cooling device designed by the company.
Since its establishment in 1997, Micronics has been developing its business mainly in the domestic gaming market. However, in the recent atmosphere of expanding global gaming market, we decided to participate in CES 2022 to promote the excellence of Korean gaming devices and to lay a foothold for entering a wider market.
Micronics unveiled MECHA, MORPH, and WARP gaming gear to which its design language was applied, as well as WIZMAX power supply and WARP SHIELD SSD heat sink.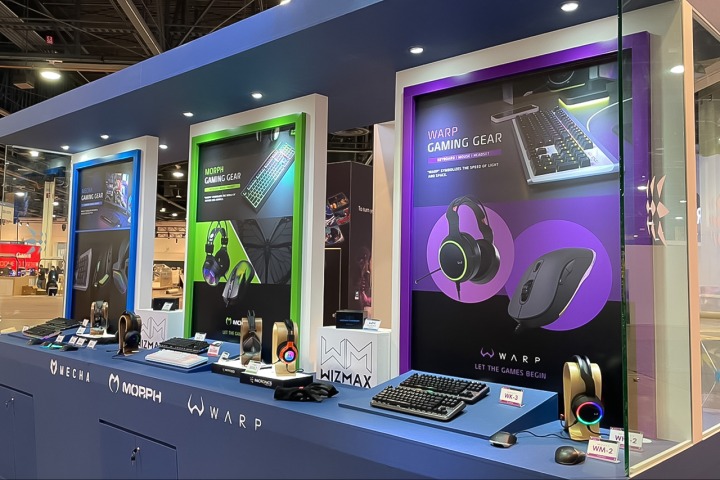 ▲ Mecha Morph and Warp gaming gear displayed at CES 2022 Micronics booth.
Mecha Morph Warp is a gaming gear product developed by Micronics Design Center and aims for innovative and future-oriented gaming products. It is characterized by giving each product a unique characteristic to broaden consumer options. For example, mecha was inspired by robots and high-tech, morphs were inspired by geometric shapes and unique patterns given by nature and animals, and warps were inspired by the dynamism that depicts warp drives in science-fiction movies.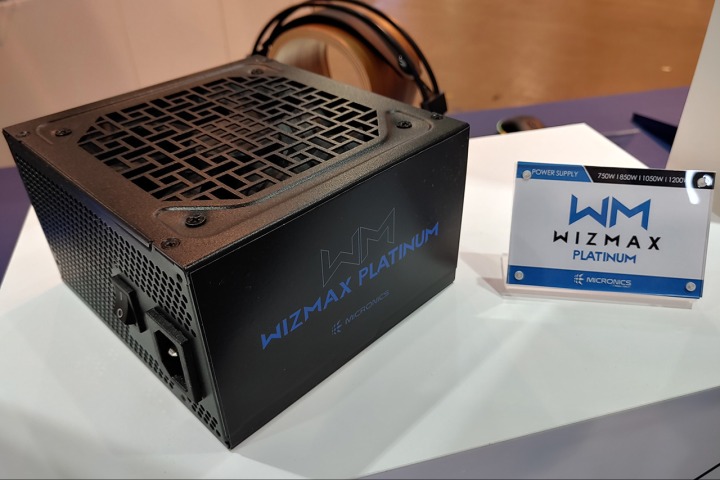 ▲ The WIZMAX power supply aimed at the global market was also unveiled for the first time at CES 2022.
WIZMAX Power Supply is a strategic product to target domestic and foreign markets, and will be unveiled for the first time at CES 2022. A stable voltage supply is basic based on various grades of high efficiency, and a free volt (100-240V) design that can be used anywhere just by connecting a power source is applied. While targeting the global market, the new power supply is expected to establish itself as a new product line along with the Classic II, Caslon, and Coolmax series in Korea.
In addition, the warp shield series of high-performance heat sinks that greatly reduce heat generation of M.2 standard high-speed storage devices (SSDs) will be unveiled for the first time at CES 2022. It targets the peripheral device market with two types: H, which uses a copper heat pipe with high thermal conductivity, and S, which is based on general aluminum heat dissipation fins.
Hyunmin Kang, CEO of Micronics, said, "Not only traditional PC gaming, but also cloud, streaming, metaverse, and non-fungible tokens (NFTs), all that can be experienced with a PC are changing rapidly. Micronics believes that everything that is newly born has market potential, and we will use it as an opportunity to introduce our technology to the world by participating in CES 2022."
Reference-bbs.ruliweb.com