[기사 본문]
– Participated in Bluetooth keyboard 'Logitech KEYS-TO-GO'
Logitech's official distributor, S-Rise (CEO: Sa Seung-mok), announced that it will hold a 'preparatory new semester' special event through Interpark for a week from Monday, January 10th to Sunday, the 16th. (※'Logitech Kids Togo', limited to 300 pieces)
■ Fits in your bag – 'Logitech Kids Togo' that can be used anywhere, anytime
The new school year season is back in the new 2022, Im In-nyeon New Year. The government is showing a willingness to go to school for the new semester in 2022 and is planning to raise the rate of vaccination against COVID-19 among students. In addition, it is currently unknown whether the school gate can actually be opened due to the spread of the highly contagious omicron mutant virus.
Accordingly, as 'homeschooling', 'online classes', and 'telecommuting', where students study and take classes at home, are prolonged and common, learning efficiency and work The demand for digital devices emphasizing portability that can enhance concentration is also increasing day by day.
The product participating in the event, 'Logitech KEYS-TO-GO', is the most useful product in today's world due to its comfort and high portability that can be used anytime, anywhere.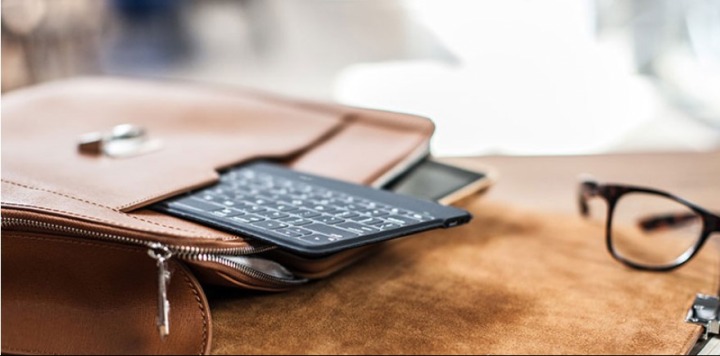 ■ Ultra-light ultra-thin Bluetooth keyboard – 6mm thick, 180g
'Logitech KEYS-TO-GO' can be used for up to 3 months when fully charged, based on 2 hours a day, by applying a rechargeable battery with high portability and soft key feeling. Logitech KEYS-TO-GO, which is 6mm thick and 180g thinner than the latest smartphone, allows you to work comfortably anytime, anywhere with an ultra-thin keyboard. It can be put up easily.
With its modern design and slim silhouette, it is a product that is attracting attention as an item that shows great efficiency in hybrid work innovation. Quiet typing is possible, and the familiar keyboard layout is applied even in a compact size. Comfortable typing is possible with large keys, a 1.2mm scissor switch, and a wide key spacing. In addition, the soft and durable waterproof design is resistant to water and scratches, and it can be easily wiped off when it is dirty, making it easy to manage.
As a product that focuses on portability and functionality, it is configured in a tenkeyless method and supports various iOS shortcut keys such as volume and screen brightness through the shortcut key located at the top, enabling intuitive media control. In particular, it is a great advantage to minimize typos by applying the isolation arrangement, which is highly preferred by users.
'Logitech KEYS-TO-GO', an ultra-light Bluetooth keyboard that shows great versatility without space restrictions, can be viewed in detail on the event page of Interpark and S-Rise Co., Ltd.
Reference-bbs.ruliweb.com