---
There is currently no stopping Samsung. More and more Galaxy smartphones are being supplied with Android 12 and the new One UI 4.0. This time it hits a real bestseller and an insider tip that is now being sold at a really low price.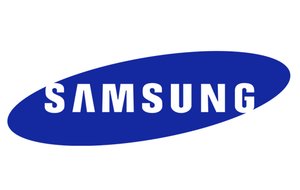 Samsung Galaxy S20 FE receives Android 12 update
Samsung started a few weeks ago to update the Galaxy S20 series to Android 12. It was only announced yesterday that the Galaxy A72 would also be the turn of the first mid-range smartphone. Today it goes on happily, because that Galaxy S20 FE in the Exynos and Snapdragon version with 4G modem are provided with the major update.
Samsung got the whole of the Galaxy S20 FE sold over 10 million pieces, so that this smartphone is one of the most popular Android models from the South Korean manufacturer worldwide. It is therefore important that Samsung makes updates available quickly. Android 12 will initially be rolled out in one country at a time. This time it's Russia and Malaysia (source: SamMobile). The 5G version of the Galaxy S20 FE has been supplied for a long time. Now the 4G versions have followed suit.
As usual, Samsung is distributing such a major Android upgrade initially in one region and extends the rollout if there are no problems. So it shouldn't be long before Android 12 for the various Galaxy S20 FE versions is also available for download in Germany. We will let you know when that happens.
Samsung Galaxy S21 FE: The successor is here
Since the Galaxy S20 FE is so successful, Samsung has introduced a worthy successor. The new Galaxy S21 FE has been optimized in many places. There is a faster processor, an even better display, an optimized design and, as usual, a large battery that should ensure a long runtime. Plus a triple camera that works at a high level. Of course, the smartphone is still waterproof and can be charged wirelessly. If you pre-order, you will get wireless headphones for the Galaxy S21 FE free of charge (check it out at Samsung). Android 12 is preinstalled on the new model.
Reference-www.giga.de