[기사 본문]
– [발키리 커넥트], [에반게리온] Simultaneous holding of collaboration events all over the world
– New collaboration heroes as event rewards [청상의 구제자: 신지]can be recruited for free
A high fantasy RPG provided by A-Team Entertainment Co., Ltd. (CEO: Yukimasa Nakauchi) on iOS/Android/Amazon/Steam [발키리 커넥트]From Monday, January 10, 2022 [에반게리온]Collaboration events with the company will be held simultaneously all over the world (※except for some areas).
■ [에반게리온] Collaboration Overview
Shinji, Asuka, Rei, Mari, and Kaoru appear as new collaboration heroes
In this collaboration event, Shinji and his party are in another world. [어떤 부녀]The original story to save is unfolding. Shinji and his party are the latest series of Valkyrie Connect, [이다볼] Receive power from heroes and become the strongest [구제자]It appears as a collaboration original costume.
together [신 에반게리온 극장판]Limited equipment will appear. You can obtain it by proceeding with the event strategy.
Period: January 10, 2022 (Mon) 15:00 – February 1, 2022 (Tue) 00:00
For more information on the collaboration event, please check the in-game announcement and the official cafe.
Official Cafe: https://cafe.naver.com/vccafe
■ Newly Appearing Collaboration Heroes (Excerpts)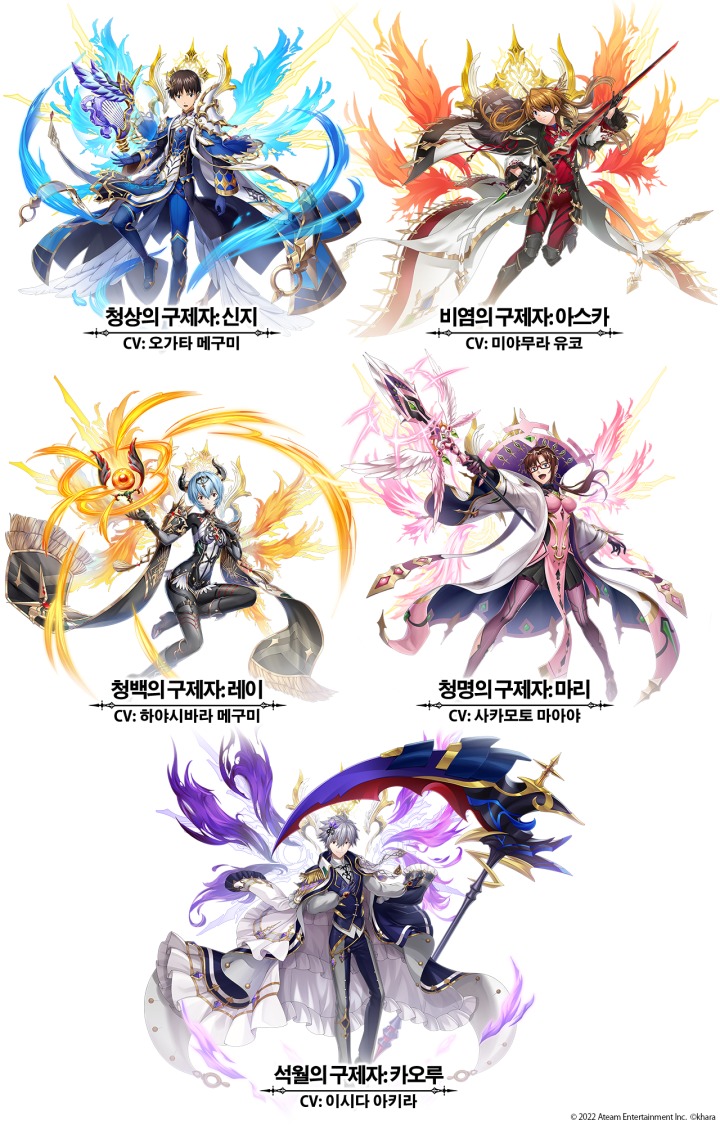 ■ as an event reward [청상의 구제자: 신지]can be recruited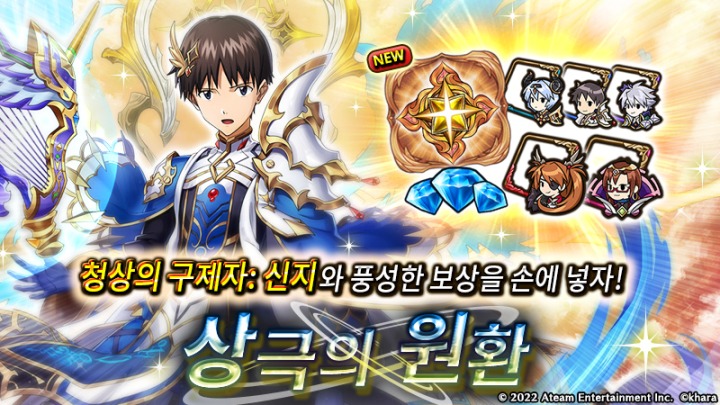 ■ [에반게리온] Series work overview
[에반게리온 시리즈]was a TV animation in 1995. [신세기 에반게리온]It is an animation work that started with the broadcast of , and spread to various media such as comic books, movies, games, etc., and caused a social phenomenon.
In 2007, it was an animation work for theatres. [에반게리온 신극장판] The series started and has been supported by a wide range of age groups, mainly young people. [:서], [:파]. [:Q]Following this, in 2021, the latest [신 에반게리온 극장판]It was released and became the series' biggest hit, exceeding 10 billion yen in box office revenue.
Official site: https://www.evangelion.co.jp/
©khara
■ What is Valkyrie Connect?
[발키리 커넥트]is the best high fantasy RPG with over 21 million downloads worldwide. Based on Norse mythology, Sou Yoda's full-fledged screenplay, Motoi Sakuraba's fantastic sound, and charming characters of Hirooka Masaki 廣岡政樹 create a new Nordic mythology worldview.
Fee: Basic free (item billing system)
Smartphone
App Store : https://apps.apple.com/kr/app/valkyrie-connect/id1078813307
Google Play : https://play.google.com/store/apps/details?id=jp.co.atm.vcon.ww&hl=ko
Amazon Appstore: https://www.amazon.com/Ateam-Inc-VALKYRIE-CONNECT/dp/B01NAHVSC3
PC
Steam: https://store.steampowered.com/app/1222800
※ This number of downloads also includes multiple downloads performed by a particular user.
※ App Store and iTunes are trademarks of Apple Inc., registered in the US and other countries.
※ This program is not provided or sponsored by Apple.
※ Google Play and the Google Play logo are trademarks of Google LLC.
※ Amazon, Amazon.co.jp and their respective logos are trademarks of Amazon.com, Inc. or its affiliated companies.
※ ©2021 Valve Corporation. Steam and the Steam logo are trademarks of Valve Corporation, registered in the US and other countries.
※ Company names and product names mentioned in this text are trademarks or registered trademarks of their respective companies.
Reference-bbs.ruliweb.com