---
At RTL and ZDF there is a short-term change in the program. Instead of the usual broadcasts, a special program is running on January 7th, which again deals with the current Corona situation. At ZDF, the Corona special starts a little earlier than at RTL.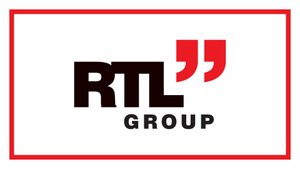 Because of Omikron: ZDF and RTL change program
The corona crisis still has Germany, Europe and the world under control. Massive infections with the omicron variant lead to an increase in the seven-day incidence and further hospitalizations as well as deaths. ZDF and RTL are now responding with special programswhich will be broadcast on the evening of January 7th instead of the usual program.
The second German television starts at 7:20 p.m. "ZDF Special: Corona Crisis – Fight Against Omikron: Corona Summit in Berlin". Moderator Andreas Klinner leads through the program, in which the resolutions of the new federal-state round on further anti-corona measures are classified. Federal Minister of Health Karl Lauterbach is connected. At 19:40 the ZDF continues with "Betty's Diagnosis" (source: ZDF).
RTL starts at 8:15 p.m. "RTL Aktuell Special: Corona Crisis – Fighting Omikron: This is coming!". Maik Meuser is there as a moderator. In the quarter-hour broadcast, the eponymous omicron variant of the coronavirus takes center stage (source: RTL). Here, too, it is about the resolutions of the Bund-Länder round. At 8:30 p.m., RTL continues with the normal program, which in this case means "The ultimate chart show – the most successful live acts". At 12:15 am, the "RTL Nachtjournal" reports.
Coronavirus vaccination myths debunked:
Bund-Länder-Round: New anti-corona measures could come
At the Bund-Länder-Round, in which Federal Chancellor Olaf Scholz will take part in addition to the Prime Minister, new anti-corona measures could be decided. In advance, among other things, a shortened quarantine period, a general vaccination requirement and a nationwide 2G-Plus rule for restaurant visitors are discussed.
Reference-www.giga.de