---
OnePlus will soon present its new high-end smartphones, which will only be available in China for the time being. Nevertheless, the Chinese company makes us want the cell phone, because special features of the Hasselblad camera have now been revealed.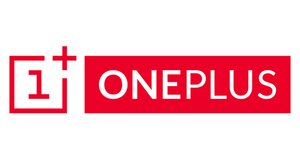 OnePlus 10 Pro gives details about the camera
With the OnePlus 10 Pro, the Chinese manufacturer will soon be introducing its new top smartphone that comes with the 2nd generation of the Hasselblad camera is. The first cooperation was with the OnePlus 9 Pro, which we weren't really enthusiastic about. So it can only get better – and it should. OnePlus has released three key improvements:
According to this, the Hasselblad camera supports a billion colors and can therefore for the first time Take photos in 10-bit color. This should make colors much more natural and photos look better overall. OnePlus has already shared a few examples on Twitter.
That is also brand new Ultra wide angle camera that now captures up to 150 degrees. We all know these cool fisheye photos. You will also be able to do this with the OnePlus 10 Pro and the fisheye mode. The smartphone can simply capture a lot more of the world and also create a special effect that is not available on other devices. But you can also take traditional wide-angle photos at 110 degrees. So here you get more options.
The OnePlus 10 Pro was also teased in the video:
OnePlus 10 Pro with high-end processor
Just like the Xiaomi 12 and Realme GT 2 Pro, the OnePlus 10 Pro will also be equipped with the Snapdragon 8 Gen 1. The new top smartphone should therefore be one of the fastest Android devices on the market. For the first time, a different processor will be installed in the OnePlus 10. A MediaTek chip is supposed to be used there. This means that smartphones will differ much more than was previously the case.
Reference-www.giga.de