We were wrong when we anticipated a big comeback for Red Dead Online after the Blood Money update was announced. Despite good approaches, the content offered about bounty hunters and the criminal underworld did not satisfy a content-starved but passionate community for long. Especially in view of the sharp contrast to the lavishly supplied GTA Online.
Now the desperate players start one Protest on Twitter and let the hashtag #SaveRedDeadOnline trend. There are also specific triggers for this: an in-game teaser that clicks on a Year full of adventure refers and at the same time the announcement a (permanent?) switch from weekly to monthly bonus and update promotions on the part of Rockstar.
For many players that seems like sheer irony: On the one hand, the support seems to be reduced, on the other hand, they should be happy. Part of the problem is that nebulous communication from rock starso that players often do not know where they are.
From expectation comes disappointment: Since many fans measure the multiplayer mode of Red Dead Redemption 2 against GTA Online, Red Dead Online can hardly do well. GTA Online is still very popular eight years after its release and generates corresponding income for the developer. One major update follows the next.
According to all available measurements, Red Dead Online seems to be of far less interest to players, so the development of new content should also be less worthwhile. What is understandable from an economic point of view, however, can hardly reconcile a passionate community, which sees above all the abandoned potential of the game.
Protest as a last resort
If the monthly bonuses actually represent the further roadmap for Red Dead Online, the signs are not good for the future of Red Dead Online.
Numerous players are now looking for a hearing from Rockstar and send the Twitter hashtag #SaveRedDeadOnline into the ether, which has been tweeted 200 times in the last hour. These are also not astronomical numbers that reveal the underlying problem.
Lots of users, for example in the 339,000 fan base Subreddit, have long been proclaiming the end of Red Dead Online and showing that they are disappointed, sad and angry. A user on Twitter says that Red Dead Online has so few players precisely because Rockstar produces too little content:
Link to Twitter content
What fans encourage
Red Dead Online now has a lot of content that can keep you busy for hundreds of hours: You make money by working as a bounty hunter, distiller, treasure hunter, hunter and trader, and as a naturalist. Many horses, weapons and cosmetics can be earned or bought, there is an incomplete main story and numerous side missions. With Blood Money, a storyline about the criminal underworld was even added in July 2021: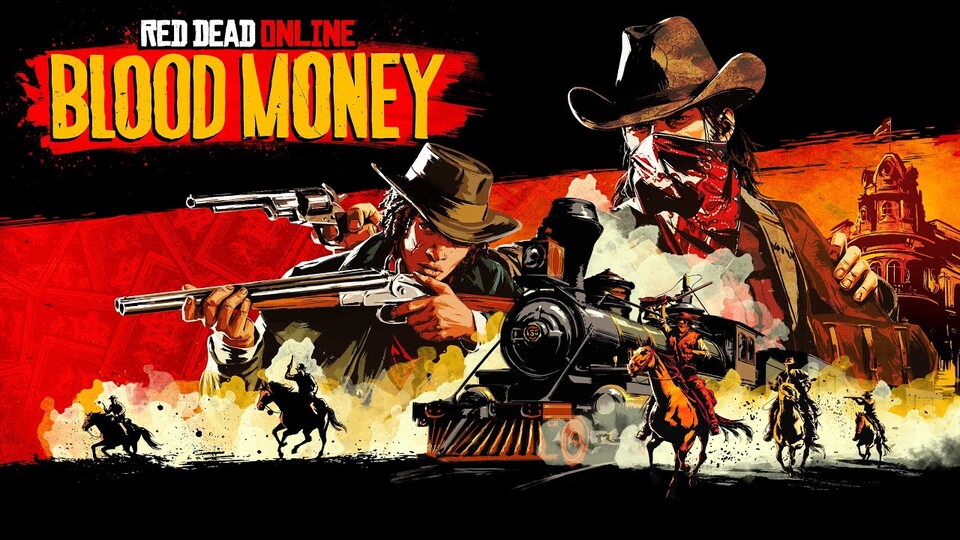 1:00



Red Dead Online: Trailer introduces the new content of the Blood Money update
The hardcore gamers who have spent hundreds or thousands of hours in the game world should have played through all of this long ago. And they want more depth and variety, similar to what is available in GTA Online.
Suggested features include:
Housing, i.e. land and houses to own and host
Large-scale heists like the one in GTA Online, for example as bank robberies or train robberies
Single player elements from Red Dead Redemption 2
A finale for the main story, which has been open for years
A particularly hard-working fan demonstrates how passionately the players work: on a fan page, Yangy a complex, fully worked out plan for a five-year update roadmap before. Time will tell whether something similar will happen now or whether the fears of the players will materialize.
Reference-www.gamestar.de