---
While chips have become a scarce commodity in the wake of the corona crisis, Samsung can look forward to one of the best business results ever. According to its own forecast, the huge demand will make tills ringing.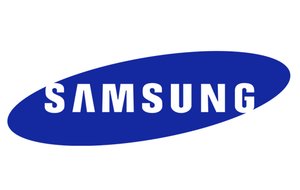 What chip crisis? Samsung is in a fantastic position
Samsung has given an outlook on the business results for the final quarter of 2021. If its own calculations prove to be true, then the South Korean company is allowed to best business result since 2018 write in the books. There has been a huge leap up in terms of both profit and sales, despite the global chip crisis. The final figures are to be revealed at the end of January.
According to the preliminary figures, Samsung is expecting one in the fourth quarter of 2021 Increase in profit by 52.5 percent year-on-year. That is around 10.2 billion euros. In terms of sales, the record that has just been set in Q3 2021 is already being overshadowed. The forecast assumes an increase of 23.5 percent to the equivalent of around 55.9 billion euros.
In particular the semiconductor business is going very well for Samsung. Samsung saw strong growth in chips for data centers. In addition, the prices for memory components have fallen less than initially assumed by experts. Nevertheless, the forecast of the business results remains below the expectations of analysts, who had expected a profit of around 11 billion euros (source: Reuters).
Samsung makes countless products that you probably don't all know:
Samsung has not been spared from Corona
The forecast record values ​​are not a surprise because of the massive demand. However, Samsung has not been completely spared from the Corona crisis either. In November 2021 there was a corona outbreak in the "Samsung Digital City" in Suwon, where, among other things, new Galaxy products are being developed and tested. 70 percent of the employees were then sent home.
Reference-www.giga.de