[기사 본문]
– Support for the establishment of the world-class metaverse-based digital virtual factory 'Metafactory' within the 'Hyundai Motor Group Singapore Global Innovation Center (HMGICS)'
– Unity, as a strategic partner of Hyundai Motor Company, supports Hyundai Motor's vision to transform into a smart mobility solution company
– Metafactory is expected to maximize efficiency with technological advances that will lead innovation in manufacturing
Jules Schumacher, Executive Vice President, Business Unit, Unity's Create Solutions Division(Right side)class
HMGICS CEO Jung Hong-beom, Hyundai Motor Group(left)signed an agreement to build a meta factory.
Unity, the world's most widely used real-time 3D content creation and operation platformhttp://unity.com/kr) signed a 'Strategic Partnership (MOU) for the establishment of a future metaverse platform and roadmap' with Hyundai Motor Company, a global mobility company, during the '2022 Consumer Electronics Show (CES)' held in Las Vegas, USA.
Through this MOU, Unity and Hyundai decided to build a digital virtual factory 'Meta-Factory' that embodies a real 'smart factory' factory on a real-time 3D metaverse platform. Based on the 'Digital Twin' concept, which means that physical objects and the world are equally transferred to the digital world, a twin factory identical to the real factory is built in a virtual space. With the introduction of Metafactory, Hyundai can virtually test numerous scenarios to evaluate, calculate, and create optimal operating conditions without having to be on site.
The collaboration will bring to fruition a real-time 3D virtual platform that will provide more comprehensive services across sales, marketing and customer experience to Hyundai's broad range of customers. Customers will be able to digitally experience, test and engage with various automotive-related solutions long before they actually choose a vehicle.
As a strategic partner of Hyundai Motor Company, Unity will support Hyundai Motor's vision of accelerating its transformation into a smart mobility solution company. The goal of this MOU is on smart manufacturing, artificial intelligence (AI) training and research, and autonomous driving simulation.
John Riccitiello, CEO of Unity, said, "Real-time digital twins are expected to have a positive impact on the world while completely changing our overall lifestyle, and this is a key element of the 'metaverse'. "Hyundai Motors' future vision, including the Meta Factory, will lead to technological advances that will lead to innovation in the manufacturing sector, maximizing efficiency."
"Through this collaboration to build a world-class meta-factory, HMGICS will become a 'game changer' in the field of manufacturing innovation," said Young-jo Ji, president of Hyundai Motor Group's innovation division. HMGICS will continue to introduce various new technologies and lead future innovation."
Hyundai Motor plans to support the group's plan to create an open innovation hub for research and development by building the first meta-factory that embodies the 'Hyundai Motor Group Singapore Global Innovation Center (HMGICS)'. Scheduled to be completed by the end of 2022, HMGICS will not only research numerous advanced technologies and mobility services, but will also partner with the two companies to integrate AI, 5G and other advanced technologies into next-generation smart factory platforms to further accelerate innovation in intelligent manufacturing. will be the source
Insuk Kim, CEO of Unity Korea, said, "This business agreement with Hyundai Motor represents the first case of Unity Korea working with future industries such as smart factories, robot simulation, and computer vision in the metaverse environment." "Hyundai Motor Company I am delighted to be collaborating with the future mobility business that is dreaming of."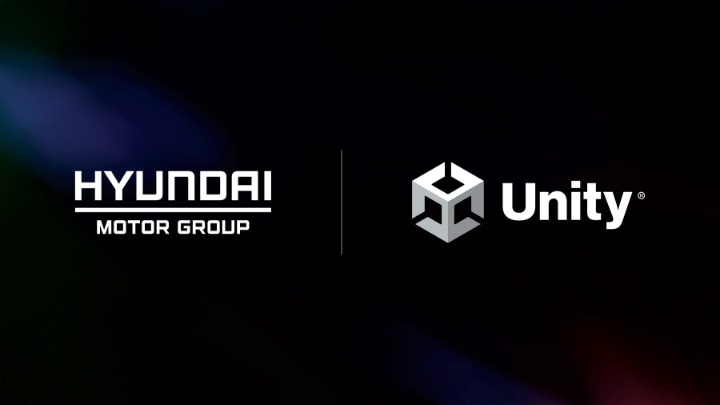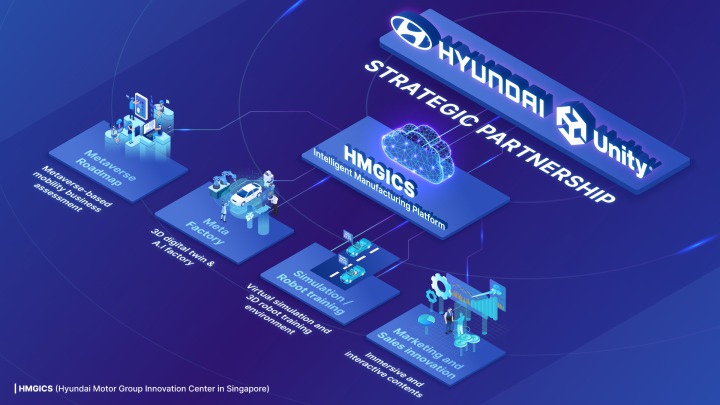 Reference-bbs.ruliweb.com