[기사 본문]
– With the start of 2022, a large-scale update covering the entire game, including new content, champions, and skins, will be introduced.
– League of Legends introduces 'Challenges' that record progress and achievements… In addition to the new champion 'Jerry', supporters and jungle-type champions will be released.
– Wild Rift, Wild Rift version 'Elemental Rift' Unveils 2022 first champion 'Set'
– You can enjoy both the 'New Year's Festival' content commemorating the Year of the Tiger in League of Legends and Wild Rift.
Riot Games, a world-class online game development and distribution company, announced major updates and plans for the 2022 season of 'League of Legends (LoL)' and 'League of Legends: Wild Rift (hereinafter referred to as Wild Rift)' on official YouTube and Twitch at midnight on the 8th. released via live streaming.
LoL introduced challenges, new myth-level content, new event passes, and a new reward system. Players can more easily check the achievements they have accumulated while playing LoL through achievements. There are a total of 5 achievement items: career, professionalism, teamwork and strategy, collection, and creativity, and you can level up from iron to challenger by continuously completing certain challenges.
There are also achievements with grandmaster or challenger levels that only a few players can achieve, stimulating the player's desire to take on a challenge. A variety of new challenges are added throughout the year, such as 'Legacy Challenges' that can only be achieved at a specific point in time, and special challenges for players who have been with them since the LoL Beta.
In addition, myth-level contents have been reorganized to increase the collectible value of prestige and myth-level skins. From this year on, LoL plans to introduce myth-level skins with special themes for each season. The mythical skin theme for 2022 is 'An ancient warrior who could not prevent the ruin of the kingdom, a knight of ashes'.
In addition, a new myth-level rotation shop where you can purchase prestige skins that could not be obtained if you miss the time, and the 'loot achievement function' that allows you to obtain additional rewards by opening a certain number of loot have been newly applied to differentiate and improve the mythic content. Strengthen diversity.
After the summer of 2022, there will be changes to the new event pass and reward system. The event token allows you to choose the desired reward, but the difference is that the 'myth essence' newly included in the reward stage replaces the existing gems and prestige points. Myth Essence can be used in the new Myth-level Rotation Shop.
LoL has unveiled its first new champion, 'Jerry', in 2022. 'Jerry', a long-distance dealer who boasts a neon light from Zaun, performs all the roles of basic attack with his Q skill. When Jerry moves or uses the Q skill 'Focused Shot', energy is charged in Jerry's spark pack, and when the energy is fully charged, the next Q skill use slows the enemy and deals additional damage.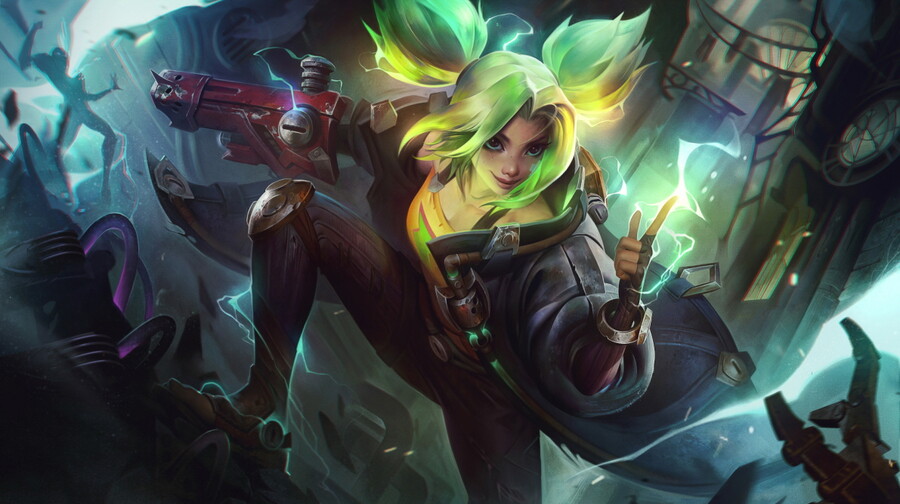 Existing themes that reflect player votes will also be reorganized. Players can participate in voting on the LoL official website until January 19th to choose the theme they want to reorganize the most among Hell-Earth, Goth, and Light themes. In addition, limitless updates await, such as the latest Ahri visual, which celebrated the 10th anniversary of her debut last December, and new skins for Gangplank, Fiddlestick, and Reksai.
To commemorate the start of the 2022 season, LoL will release limited missions until January 13th. Through limited missions, players can obtain ▲ 2022 Season Icon ▲ 1,500 Blue Essence ▲ Eternal Capsule ▲ Blacksmith God – 2022 Season Ward ▲ Call Emote ▲ 500 Orange Essence as a reward.
Wild Rift introduces 'Elemental Rift' and introduces new champions and skins. In the Valley of the Elements, one element of Fire, Earth, Sea, or Wind dominates the canyon, affecting the map's terrain, team combat, vision, and target control. In addition, the team that first kills 3 elemental dragons is given an effect called 'Dragon Soul', which has a very beneficial effect on gameplay. More information on Elemental Valley will be released at a later date.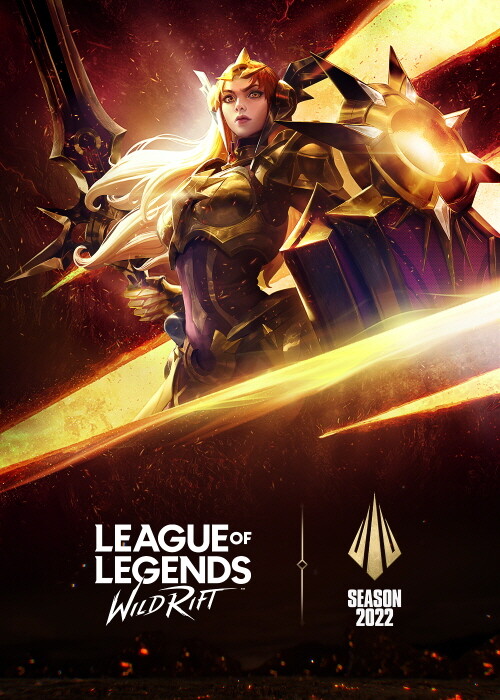 Bruzer 'Set' is Wild Rift's first new champion in 2022. Supporter champion 'Yumi' and champion from Ionia are scheduled to be unveiled in 2022.
Both LoL and Wild Rift open the door to the 2022 season by unveiling the 'New Year's Festival' content to commemorate the Year of the Tiger. LoL is a Lunar New Year theme, featuring traditional ceramics and porcelain skins with a brave tiger. Wild Rift will be hosting the Lunar New Year festival event from the end of January and will introduce new skin fireworks displays Teemo, Diana, Xin Zhao, Set, and Tristana. The new skin fireworks can also be found in LoL.
On the other hand, 2022 is also the year when the first season of Wild Rift e-sports 'Wild Rift Icons Global Championship' will be held. Eight regional leagues have been created and competed regionally to determine the first wild lift world champion in Europe this summer.
The LoL 2022 World Championship with over 100 teams from around the world will be held in North America. The final will be held in San Francisco, starting in Mexico City, then moving through New York and Toronto. Detailed information and schedule of Riot Games esports will be announced at a later date.
For more information about the 2022 Massive Season Update, see the LoL Official
home page
with the wild lift formula
home page
can be checked in
Reference-bbs.ruliweb.com