[기사 본문]
AlphaScan has released two new 24-inch monitors, 24BL90N and 24BL90P, with ultra-slim borderless design with the latest AH-IPS panel. It boasts outstanding product power with the unique bright and vivid colors of the IPS panel, borderless design, three input terminals and eye protection functions, and can be a good choice as a monitor for telecommuting and remote classes. In particular, the 24BL90P is equipped with a height-adjustable stand as standard.
In the launch commemorative event held from January 11th to February 2nd, free shipping benefits are provided, and if you write a photo product review on the purchase site, you will receive a cultural gift certificate of KRW 5,000, and photos on Naver blog, Danawa DPG, IT-related communities and cafes. If you post a product review, you will receive an additional 15,000 won Alpha Scan Pentagraph keyboard and long pad.
The ultra-slim borderless design implemented with the latest AH-IPS panel makes the screen feel bigger compared to other products of the same size and maximizes immersion in the screen. You can enjoy a cool and unobstructed screen as if there is no border, and the border area is minimized when configuring a dual monitor to minimize visual discomfort or eye fatigue. In terms of performance, it provides accurate and vivid color expression and excellent picture quality, and provides a wide viewing angle of 178 degrees vertically and horizontally.
The new product provides HDMI, DP, and D-Sub terminals and supports HDCP 1.4 so that you can connect not only a PC, but also various multimedia devices such as set-top boxes, Blu-ray players, and game consoles. You can also output sound. In addition, there is a 100mm x 100mm standard VESA hole, so it can be wall-mounted or a monitor arm can be mounted depending on the usage environment. Meanwhile, the 24BL90P model is equipped with a stand that can be adjusted in height, so it can be used efficiently in various working environments and relieve physical tension caused by long working hours.
The new product, which uses a non-glare panel to prevent glare, has the advantage of reducing eye fatigue by applying flicker-free technology that does not cause eye strain when used for a long time. In addition, it has a blue light reduction function that can cause eye fatigue or dry eyes when exposed for a long time, so it is recommended for users who work while looking at the monitor screen for a long time because it reduces eye fatigue even after prolonged use.
AlphaScan said, "The new 24BL series is an attractive product with bright and vivid colors provided by the AI-IPS panel, premium borderless design, various input terminals, height-adjustable stands, and eye protection functions. It can be a good choice as a secondary monitor for , remote classes and laptop computers."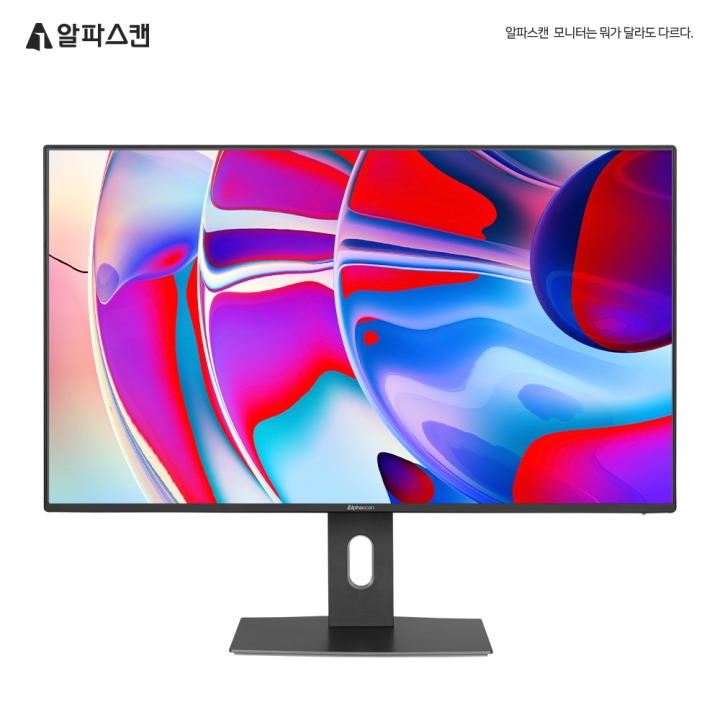 Reference-bbs.ruliweb.com