[기사 본문]
Code States, an IT talent nurturing startup, attracted attention by hosting the 'Dormant Capital Investing in People' and 'Conversation with Digital Humanists' sessions at the event held at the Korea Federation of Small and Medium Businesses in Yeouido, Seoul on the afternoon of January 11 (Tuesday). I did.
The event was held along with Democratic Party presidential candidate Lee Jae-myung, Samsung Youth SW Academy (SSAFY) Executive Director Jong-min Yoon, Com2us CEO Song Jae-jun, Yiruda Planet CEO Kim Hyung-sik, Elise CEO Kim Jae-won, Team Sparta Director Hwang Soon-young, Software Association Vice Chairman Kim Dong-cheol, etc. It was created as a place to share various opinions for innovation in the domestic digital field with the participation of stakeholders.
CEO Kim In-ki, who was a speaker, first, based on the vision of 'Human Capital', where Code States invests in people's potential, first completes education without any additional cost and then gets a job. We introduced the case where the sharing (ISA) model was introduced for the first time in Korea. Through this, he explained that he was taking the lead in establishing a virtuous cycle of domestic IT manpower supply while supporting everyone to receive high-quality education regardless of economic and social background, drawing a lot of interest and response from politicians and business people and attendees.
In addition, CodeStates expanded IT education opportunities through the establishment of an online interactive learning environment, which led to the operation of the nation's largest boot camp that nurtures more than 3,000 talents annually. Within this period, he succeeded in getting a job in various digital fields such as artificial intelligence, block chain, cloud, and fintech, and contributed greatly to nurturing digital talent, with more than 85% of the students being non-majors.
CodeStates, which has focused on nurturing talents by not only providing a systematic educational environment, but also establishing recruitment partnerships based on collaboration with over 300 companies, and operating practical project programs and alumni communities, is upgrading its current career consulting service. In the future, he expressed his ambition to play a key role in supplying digital manpower in Korea.
Immediately after Kim In-ki's announcement, a question-and-answer session was held on policy issues such as job creation where Code States boot camp students and graduates and Democratic Party presidential candidate Lee Jae-myung communicate together, drawing attention.
Codestates CEO Kim In-gi said, "We will be an innovative start-up that achieves the best performance at the forefront of nurturing digital talent in Korea while completing the vision of 'Human Capital,' which invests in people's potential."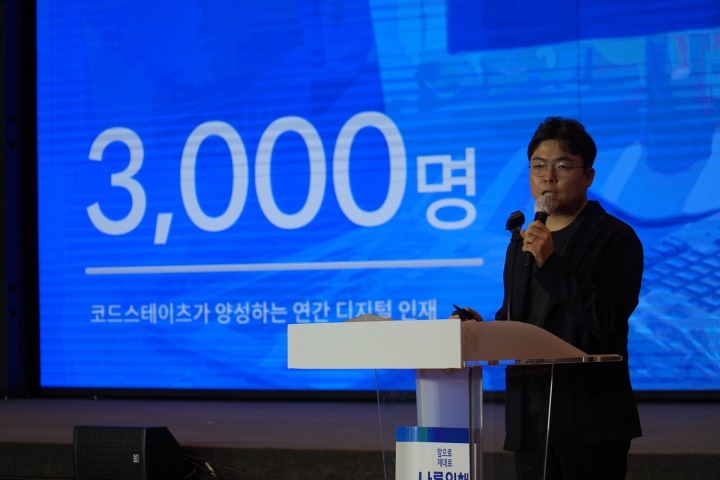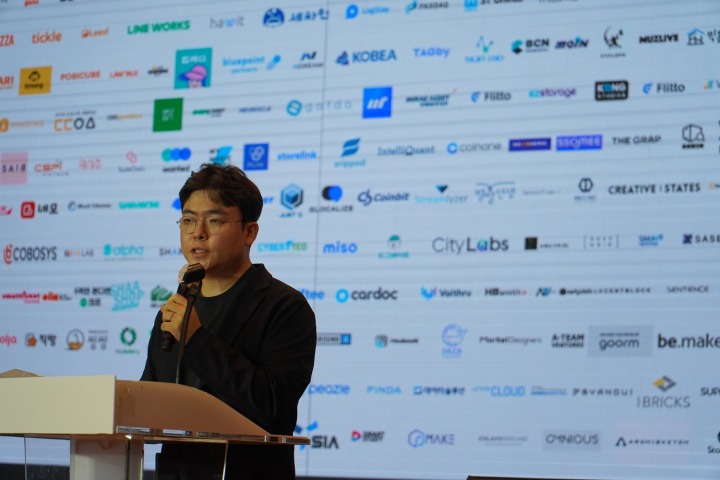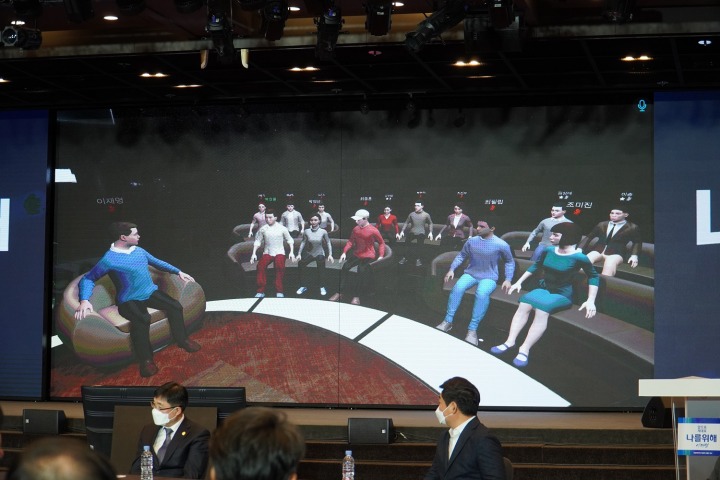 Reference-bbs.ruliweb.com