Take-Two wants to make game series like Grand Theft Auto, Red Dead Redemption, Bioshock or NBA 2K playable on cell phones and mobile devices. And for this, the publisher grabs a true expert in the field for a mere 12.7 billion US dollars: Zyngawho already developed money printing machines like Farmville.
How Take-Two is getting into the mobile business
What is happening now? Take-Two announced on January 10, 2022 that it was acquiring Zynga for a total of $ 12.7 billion. The deal is not yet one hundred percent final, but if everything goes well, the publisher would become one of the biggest players in mobile gaming.
In theory, another company could make a better offer to Zynga since Take-Two's offer is already 64 percent above the current share price, but that's not necessarily likely. For example, in 2020 Take-Two tried to buy the racing game developer Codemasters, but was ultimately outbid by EA.
New record: If the deal actually happens, it would be the largest in the gaming industry to date and, for example, Tencent's purchase of Supercell for 10.2 billion or that of Bethesda through Microsoft for $ 7.5 billion.
Zynga itself is a company specializing in mobile games, which generates billions in annual profits with Free2Play games such as Farmville, Words With Friends, CSR Racing 2 or Zynga Poker. The company primarily makes a profit with microtransactions or in-game advertising.
You can find out more about the background to the takeover of major developers and publishers in our extensive Plus Report: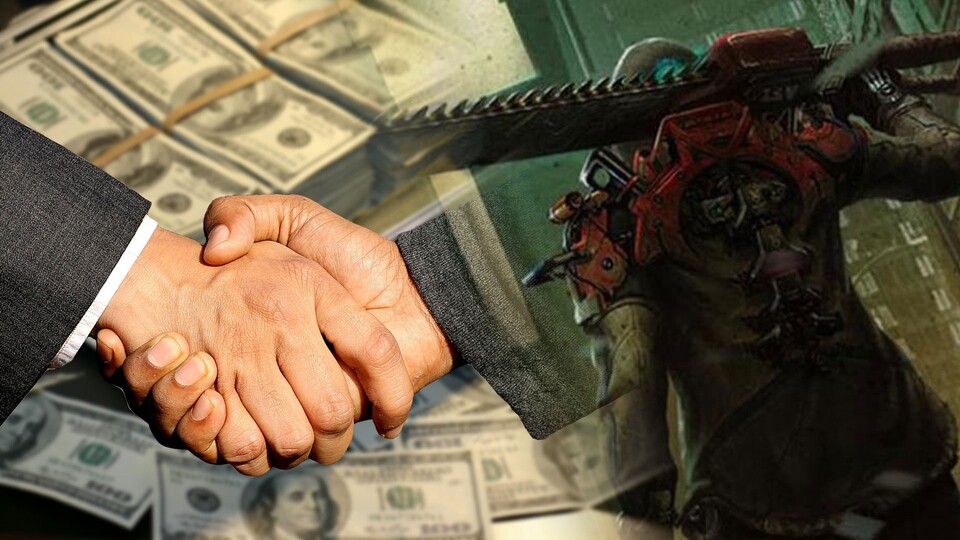 PLUS


28:02



A studio takeover means risk for developer and publisher at the same time
GTA, Red Dead and Co. as a smartphone game
Why is that exciting? Take-Two has big plans with the Zynga company, of course. On a Investor Conference For example, it has already been clearly stated that this would increase the desire to get involved in mobile games.
Specifically, in the course of the presentation, the following titles from the developers belonging to the publisher, such as Rockstar Games, Gearbox Software, Private Division or 2K, were listed:
Borderlands
Civilization
Grand Theft Auto
Kerbal Space Program
The black
Mafia
Max Payne
Midnight Club
NBA 2K
Red Dead Redemption
It's probably too early to share more detailed plans for potential mobile adaptations of these game series – if they exist at all. What is certain, however, is that Take-Two definitely wants to capitalize on the takeover of Zynga and that sooner or later games like GTA Mobile, Red Dead Mobile, Borderlands Mobile and Co. should flourish.
Games such as the Call of Duty Mobile or PUBG Mobile, while Diablo Immortal, for example, is also in the starting blocks. If you are interested in gaming on the go, the following article will help: We introduce you to exciting PC games for your smartphone.
more on the subject
46 PC games for smartphones in 2021/2022
Which games from the publisher Take-Two would you like to be able to play on your mobile phone? Let us know in the comments!
Reference-www.gamestar.de