[기사 본문]
– Includes 14 artwork from the Castlevania series, including game scenes, music, and new original art
Konami Digital Entertainment limited today announces the launch of the KONAMI MEMORIAL NFT collection to commemorate the 35th anniversary of Castlevania. The collection consists of 14 unique artworks from the Castlevania series.
Artwork includes game scenes from the entire Castlevania series, background music (BGM), and freshly drawn original art. The entire collection will be auctioned on January 13th at 06:00 (UTC+8) on the popular exchange OpenSea. Details of the 14 artworks and the auction can be found on the official website (https://www.konami.com/games/memorial-nft/) will be posted soon.
OpenSea: https://opensea.io/collection/castlevania-35th-anniversary
Konami Memorial NFT is a new initiative to share content loved by players around the world over the years. As this is Konami's first project and NFT and blockchain technology are still in their infancy, Konami will continue to explore new developments and collect player feedback after the launch of this first collection.
To celebrate the 35th anniversary of whipping and vampire hunting, Konami recently launched the Castlevania Advance Collection, which includes three Game Boy Advance titles for PC and console, and the action-packed Castlevania: Souls that delve deeper into the story of the past. has released a magic book to Apple Arcade.
As we envision the future of the Castlevania series, Konami will continue to look for opportunities to launch new titles that exceed player expectations while continuing to support currently available titles.
Konami Memorial NFT Artwork Selection:
Castlevania – Dracula's Castle Pixel Art
Original pixel art reworked for this collection, this art is based on the map of Dracula's Castle from the original Castlevania game. Each stage and creature is also included so you can recall the action of the game.

Castlevania – Vampire Killer
Iconic music from the original Castlevania opening stage (Block 1). Available as a video with various in-game scenes.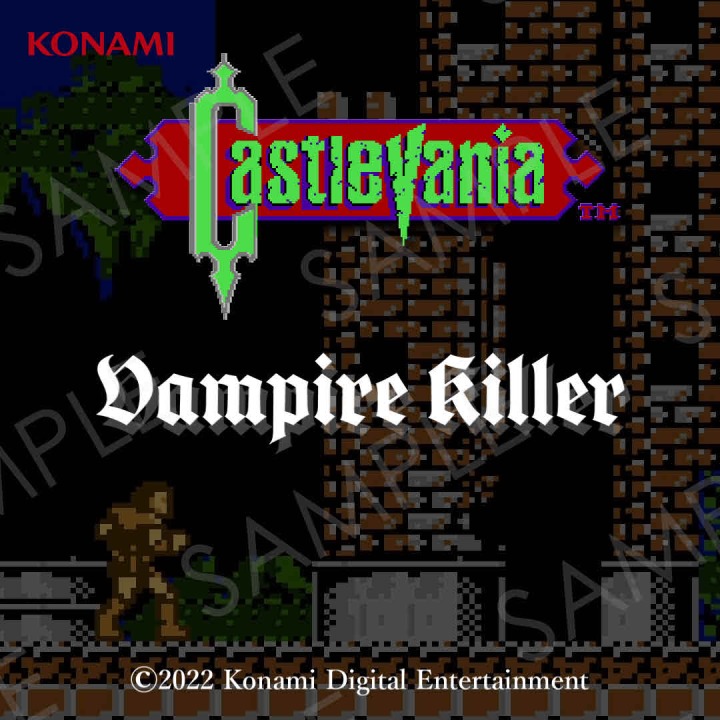 Castlevania – Highlights
This is a highlight video with various gameplay scenes. We focused on capturing the most memorable scenes for Castlevania fans. In the video, the legendary vampire hunter Simon Belmont and his attack on Dracula's Castle are condensed at 3:34.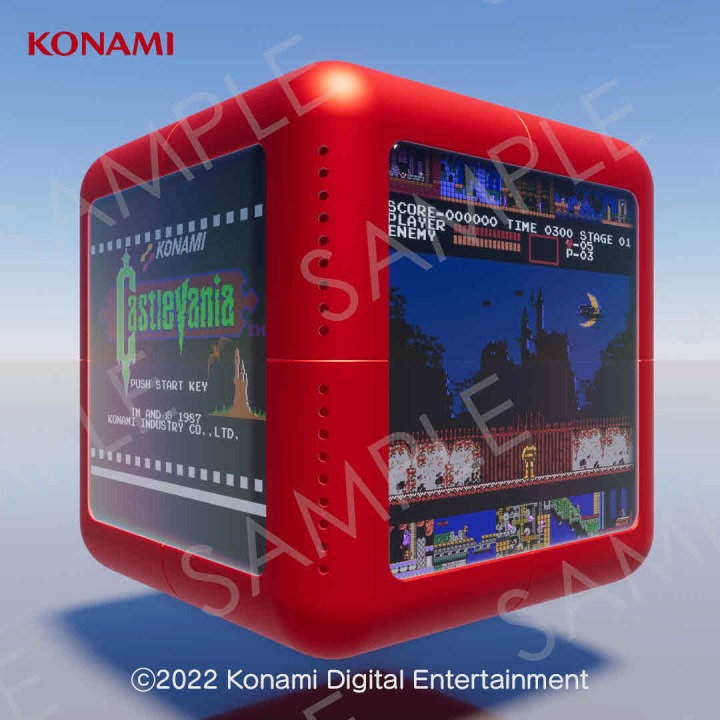 EDITOR'S NOTES:
Game assets, including imagery and videos, can be found here: https://assets.konami.com
About Konami Group
Konami Group was established in 1973, starting as an amusement machine manufacturer for arcades. Over the years, the company has grown to include different business units across various markets. Currently, KONAMI HOLDINGS CORPORATION includes the Digital Entertainment, Amusement, Gaming & Systems, and Sports Businesses. The company went public on the Osaka Securities Exchange in 1984, the Tokyo Stock Exchange in 1988, and the London Stock Exchange in 1999. For more information, visit: www.konami.com/en.
About Konami Digital Entertainment
Konami Digital Entertainment, which is the core company of Konami Group, develops entertaining content for mobile, console and card games. The company is known for global franchises such as eFootball™, Metal Gear, Silent Hill, Castlevania, and Contra, as well as the Yu-Gi-Oh! Trading Card Game series. www.konami.com/games/corporate/en/
Reference-bbs.ruliweb.com