[기사 본문]
– From the 11th, advance reservations will be made through the official online and offline retailers… Official release on January 25th
– 13-inch PixelSense touch screen, refresh rate up to 120Hz, Intel 11th generation high-performance processor
– Enhanced Surface usability, including Surface Slim Pen 2 and Signature Keyboard that can be stored and wirelessly charged
▲ Microsoft Korea started pre-ordering the Surface Pro 8 (pictured) from January 11th.
Microsoft Korea started pre-ordering the Surface Pro 8 from today (11th) ahead of the official launch of the Surface Pro 8 in Korea on January 25th.
Advance reservations from the 11th to January 24th can be made through offline stores such as Hyundai Department Store (The Hyundai Seoul/Pangyo/Jungdong) and online shopping malls such as Coupang and Naver Store.
Anne Lefisier, president of Microsoft's Consumer & Device Division, Korea, Southeast Asia, and India, said, "The Surface Pro 8, the most powerful laptop that has returned after two years, will help customers perform comfortable work and leisure activities wherever they are. "Through this pre-order, we hope that Surface Pro 8 users in Korea will be able to experience the experience of maximizing productivity and creativity in their daily life a little faster."
The best-performing Surface Pro 8 ever
The Surface Pro 8 is a 2-in-1 device that combines the power of a laptop with the portability of a tablet. The larger screen and faster speed provide the best gaming environment for excellent work productivity and leisure for professionals who need excellent performance.
It is equipped with 11th generation Intel Core i5-1135G7 and i7-1185G7 high-performance processors, and the memory is 8GB or 16GB, and the storage device (SSD) is selectable from 128GB to 512GB. For the first time as a pro product, it acquired Intel's evo platform certification, which is Intel's high-performance and high-efficiency mobile PC certification system. The battery lasts up to 16 hours and can perform a variety of activities for a long time.
Diversified usability with a wider screen
In particular, the 13-inch PixelSense touch screen with an aspect ratio of 3:2 has a refresh rate of up to 120Hz, which helps you work comfortably through smooth screen scrolling. By adding new Dolby Vision and Thunderbolt 4 terminals, high-resolution images can be viewed quickly and clearly, and a kickstand that can be set at a desired angle is added to provide an excellent viewing environment.
In addition, 1080p HD front and rear cameras, dual studio microphones, and Dolby® Audio™ enable smooth execution of Microsoft 365, Teams, and Game Pass apps for teleconferencing, learning, and gaming with vivid picture quality and voice. .
Accessories that complete versatility
The Surface Slim Pen 2 (sold separately) is equipped with haptic feedback that allows you to feel vibrations to enhance immersion while using it, and meets the 120Hz refresh rate of the Surface Pro 8 to provide a user experience similar to that of a real pen. The signature keyboard (sold separately) helps to type accurately and quickly, and supports storage and wireless charging for safer and more comfortable use of the Slim Pen 2.
The price starts from at least 1365,000 won depending on the specifications, and details about the Microsoft Surface Pro 8 can be found on the official website.
Meanwhile, the upcoming Surface Laptop Studio and Surface Go 3, including the Surface Pro 8, will receive a free one-month subscription to Microsoft 365 and Xbox Game Pass (excluding cloud games), apps that support work and leisure.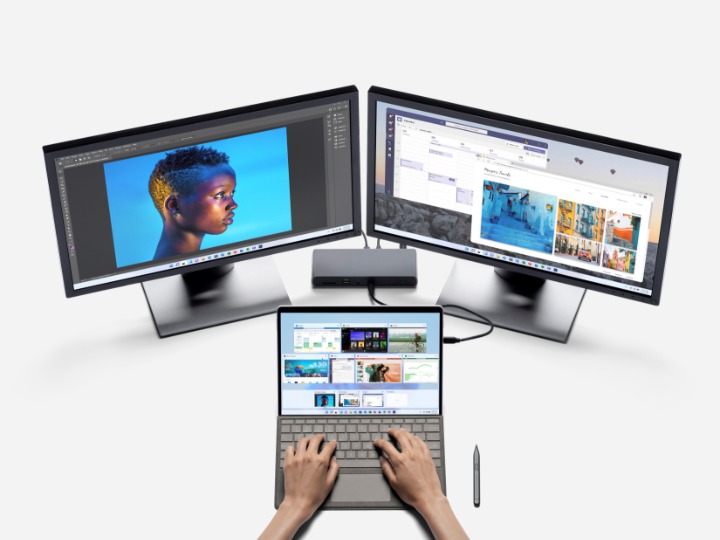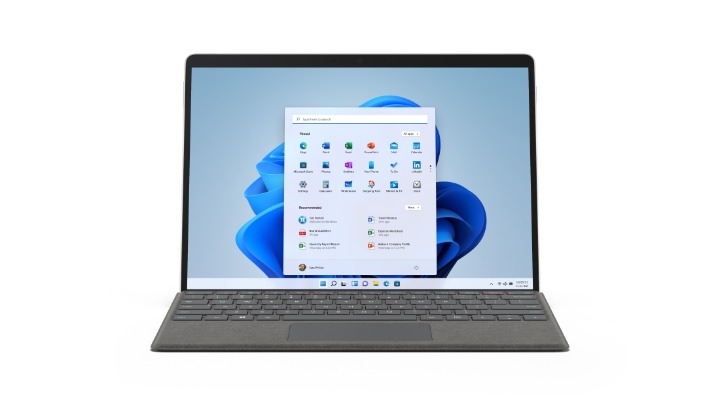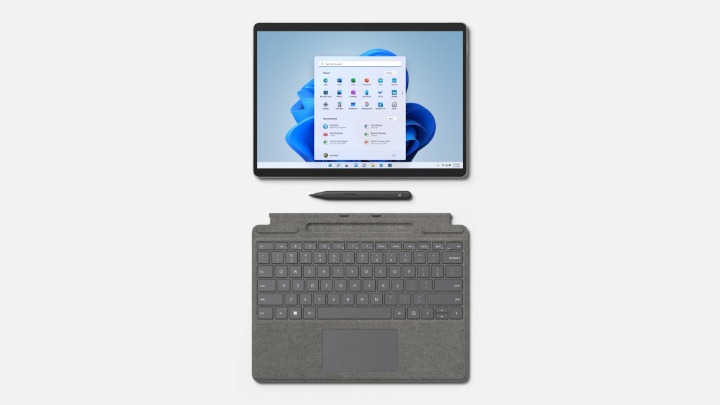 Reference-bbs.ruliweb.com