[기사 본문]
Asus mainboard Korean official distributor ST Computer (CEO: Seo Hee-moon, hereafter referred to as STCOM) announced that it has launched the ASUS ROG STRIX B660-A GAMING WIFI D4 STCOM motherboard, a DDR4 supported gaming motherboard.
The ROG STRIX series is a series that can be recommended to high-end gamers as it has a powerful power supply and comprehensive cooling solution to provide the best gaming performance in configuring the optimal gaming environment.
The new ASUS ROG STRIX B660-A GAMING WIFI D4 STCOM motherboard combines Digi + VRM 12+1 phase power supply with high-quality alloy chokes, durable capacitor design and ProCool power connector technology to provide greater stability and better performance in the latest Intel 12th generation CPUs. Demonstrates ability to support OC.
In particular, the best design, such as a large VRM heatsink and three M.2 heatsinks, is applied to optimize heat suppression.
To provide powerful gaming performance, it also provides maximized memory overclocking performance. It is designed to experience the best memory performance in conjunction with powerful CPU performance by supporting memory OC of 5,000 MHz + or higher.
In addition, as it is the only ASUS B660 ROG STRIX series that supports DDR4 memory instead of DDR5 memory, it can be used as it is, so it can be said that it is a product with both performance and economical savings.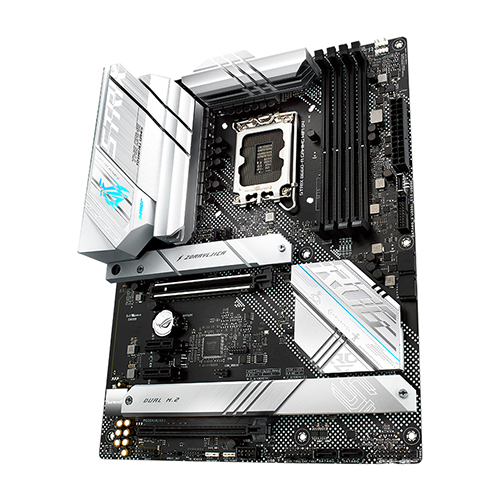 In addition, there are parts designed with the user's convenience in mind, M.2 Q-Latch for mounting M.2 SSD without screws, BIOS FlashBack for more convenient BIOS update, CPU, memory, graphics card or boot By applying Q-LEDS to indicate the power status and problems of the device, it is also equipped with the convenience of giving priority to customers.
For more information about the newly launched ASUS ROG STRIX B660-A GAMING WIFI D4 STCOM motherboard, please visit the STCOM website (http://www.stcom.co.kr), or by visiting the Naver Cafe operated by STCOM.
Reference-bbs.ruliweb.com