[기사 본문]
– 1/11, 'Webzen Friends', new store/launch commemorative event held at Musinsa store
– 26 products including 'Webzen Friends', original products and collaboration products
– 'Webzen Friends' plans to expand its character brand business by preparing for a number of collaborations
Webzen Co., Ltd. (CEO Tae-young Kim, http://company.webzen.co.kr)'s character brand 'Webzen Friends' has teamed up with Musinsa, an online fashion store.
'Webzen Friends' became the first brand to officially enter Musinsa among the character brands released in the game industry. 'Webzen Friends' sells clothing products and Tsingtao collaboration products using major characters from its game 'MU' series at Musinsa Store.link)
Webzen plans to expand its character brand business to all its game IPs, including 'R2'. Its strategy is to reconfigure the characters of its various game IPs into a simple yet original design that matches the trend, and to reach the public by trying various production/affiliation with practical products.
Webzen will also hold various events to commemorate the official entry of 'Webzen Friends' at Musinsa for two weeks from January 11 (Tuesday) to January 25 (Tuesday).
First, 10% discount coupons are issued for all 26 products of 'Webzen Friends' sold at Musinsa. Among them, 13 types of products such as hooded zip-ups and sweatshirts can receive an additional 10% discount exclusively from Musinsa.
In addition, Webzen holds a comment event to commemorate the launch of 'Webzen Friends', and presents a gift through a lottery among members who wrote comments.
The 'Webzen Friends' brand business, which Webzen produced/launched to diversify its IP business, is collaborating with major characters appearing in its representative work 'MU' IP.
Webzen plans to gradually expand collaboration partners to expand the types and sales outlets of 'Webzen Friends' character brand products.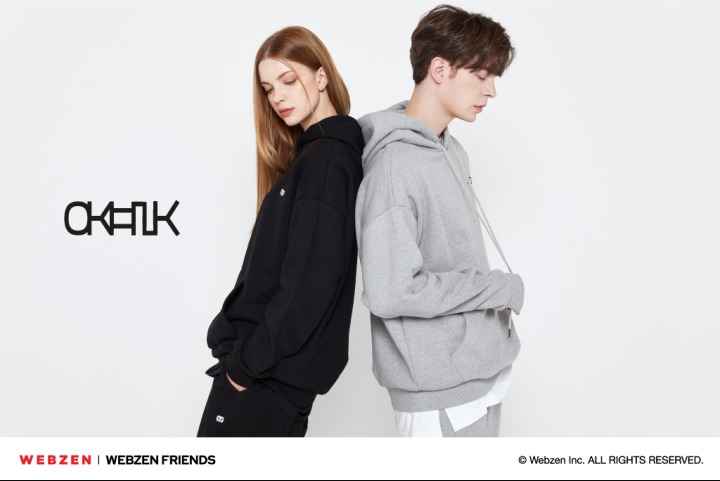 Reference-bbs.ruliweb.com