A modder named Sultim Tsyrendashiev, who on Youtube sultim_t is currently working on a mod that integrates ray tracing in Half-Life from 1998. The result is quite impressive, despite the fact that the classic's technology is very old in many respects.
To show how the new technology fares in a 24 year old game, Sultim published a teaser of the mod on Youtube. In addition to stand-alone game scenes, there are also some comparisons of the version with and without ray tracing:
Link to YouTube content
When should the mod appear? The year 2022 can be seen towards the end of the video. It should represent the unspecified release date of the mod.
The new ray tracing technology on the old graphics framework makes an enormous difference. This shows how much good and, above all, realistic lighting can make a difference in video games. At first we don't notice that the textures are muddy and the effects are outdated.
Sultim's version of the ray tracing mod for Half-Life is based on one another mod for half-lifethat he remodeled. The modder wants the source code for his mod on his GitHub-Account publish as open source code.
Not the first classic with ray tracing
Half-Life isn't Sultim's first ray tracing mod. In the past he has already equipped another classic with ray tracing: Serious Sam: The First Encounter from 2001. This also looks a lot better and, above all, more realistic with the modern light effects. There is a suitable video on Youtube.
The graphics card manufacturer Nvidia has also pimped up a similar old game like Half-Life with ray tracing in the form of Quake 2, or more precisely with path tracing. You can find out more about this in the article First game completely in real-time ray tracing.
In the following video we have put together for you which game classics such a treatment would look very good from our point of view: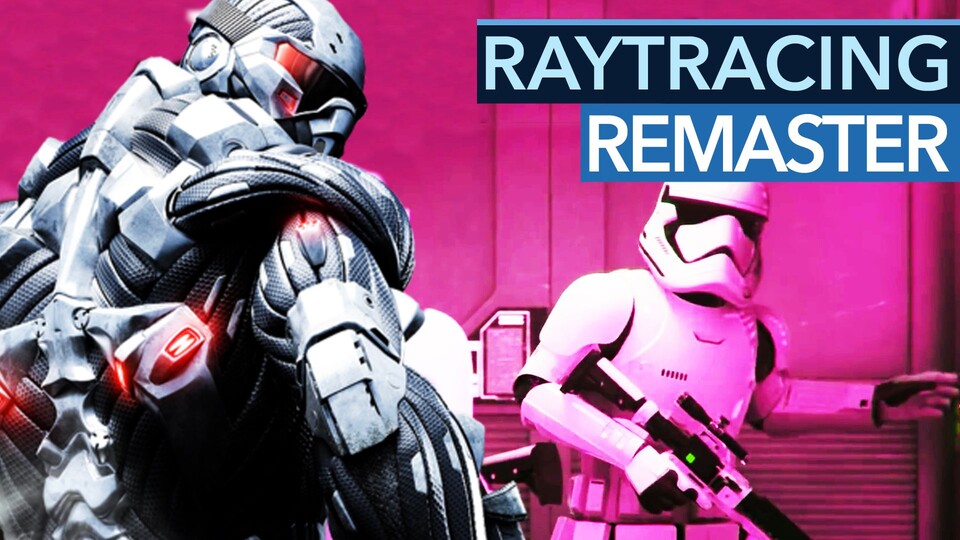 12:59



Ray tracing for PC classics – These 10 games deserve the Nvidia update
What is ray tracing? Ray tracing can be described as the tracking of rays of light. The technology simulates how the rays would behave in a realistic environment and then reproduces this in the video game. This is how video games can look more real using this technology.
You will not only see this in light and shadow, reflections can also be realistically displayed using ray tracing. However, this type of calculation costs a lot of effort. In this respect, ray tracing is again useful in old games because, from today's perspective, they generally make very little demands on the hardware and so more computing power is left over for ray tracing.
All current graphics cards from AMD (RX 6000) and Nvidia (RTX 3000/2000) support ray tracing. This year, however, new GPU generations from both manufacturers are also expected. If you want to know when they will appear and what the hardware year 2022 has to offer overall, also in view of the chip crisis, take a look at our appropriate analysis:
more on the subject

New graphics cards, CPUs and more: This is what you can expect in 2022
How do you like the version of Half-Life with ray tracing, what do you think of the technology in general and do you already have suitable hardware that can also display ray tracing (fluently) in current titles? Feel free to write it in the comments!
Reference-www.gamestar.de