---
Samsung should have already presented the new Exynos processor for the upcoming Galaxy S22. But the revelation has been postponed and now there are wild rumors that this has far-reaching consequences for the new top smartphones.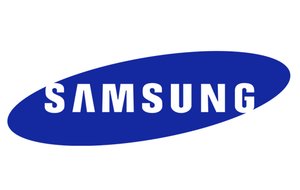 Samsung Galaxy S22 mit Snapdragon-Chip in Europa?
Samsung actually brings most of the Galaxy smartphones onto the market in Europe and thus also in Germany with its own Exynos chip. In that case, the Exynos 2200 should have been presented yesterday. This is the brand new SoC from Samsung, which is equipped with the powerful AMD GPU and should therefore increase significantly in the area of ​​graphics performance. But Samsung has removed all references to the event for the presentation of the Exynos 2200. The processor for the Galaxy S22 was not revealed:
And now, of course, you wonder what will happen to the Galaxy S22. Will Samsung even bring the new top smartphone on the market in time for February? In fact, the company is said to have changed its plans and also in Europe only on the Snapdragon 8 Gen 1 set. This would give us the supposedly better processor that was otherwise only available abroad.
There are two possible reasons for the Exynos 2200 delay. There is of course the chip crisis. Samsung could have problems building the processorto have enough units to launch the Galaxy S22. Otherwise, general problems with the processor are also suspected. The performance may not be as expected.
Samsung has released a "Fan Edition" of the Galaxy S21:
Samsung Galaxy S22 should be presented soon
Experts do not believe that Samsung will postpone the launch of the Galaxy S22, S22 Plus and S22 Ultra. Most likely, the Exynos 2200 will just be introduced later when it becomes available. We will find out more when specific details about an event are announced in February at the latest.
Reference-www.giga.de