[기사 본문]
– 'Toss' ranks first in the number of banking service app users 'December MAU 14 million'
– 'Queen It', which targeted users in their 40s and increased by 738% last year alone
– 'Coupang' daily users exceeded 10 million, monthly average of 127.13 minutes / 14.31 days
IG Works, the largest mobile big data platform company in Korea, published a report through its data analysis solution 'Mobile Index'. The analysis period is from January 1, 2021 to December 31, 2021. On average, 2 billion data from 40 million mobile devices per day (based on Android and iOS integrated data) were analyzed based on AI algorithms.
According to the Mobile Index, the 'Toss' app recorded 12,417,108 users (MAU) in April last year, surpassing Kakao Bank (12,337,935) and ranked first in the number of banking service app users.
'Queen It', which has grown rapidly with users in their 40s, saw a 738% increase in MAU (1,449,259 people) in December compared to January last year (172,973 people).
In the domestic paid subscription-type OTT industry, while 'Netflix' consistently maintained the top position in the industry, users of major domestic OTT apps increased by 13%, Tving 58%, and Coupang Play, respectively, by 590% last year (the number of users in December compared to January) appeared to be done.
'Coupang' has surpassed 10 million daily users, and users use the app for an average of 127.13 minutes per person and 14.31 days per month.
On the other hand, the number of movie theater app users is rising slightly due to the release of blockbuster films, and within the makeup/cosmetics industry, 'Olive Young' topped the MAU in December with a large gap, and 'Melon' ranked first in the music service app industry. In the midst of this position, the growth of 'YouTube Music', the 3rd largest in the industry, has been remarkable.
1. 'Toss', the number one banking service app user
Securities, beyond 'Kakao Bank' since April due to the launch of banking services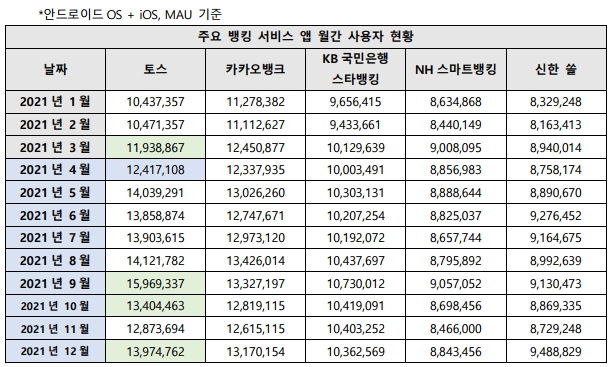 2. Fashion app 'Queen It' is growing rapidly with users in their 40s
In the fashion app market centered on people in their 20s, monthly users increased by 738% last year alone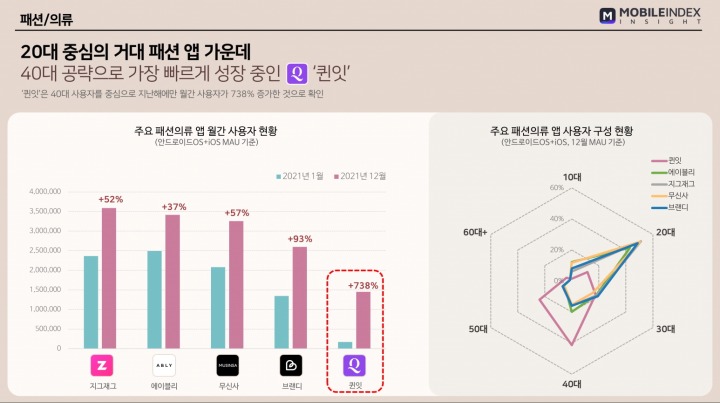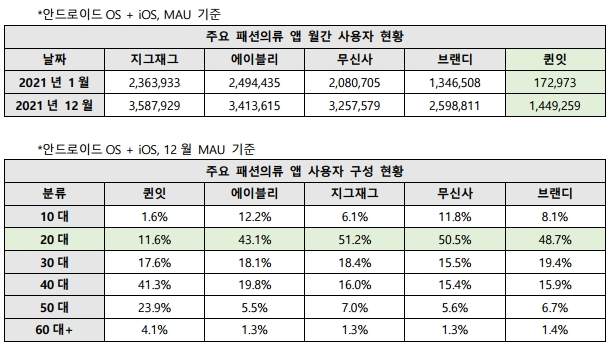 3. 'Netflix' domestic OTT platform that goes up even under the world
Major domestic OTT apps increase the number of users in December compared to January of last year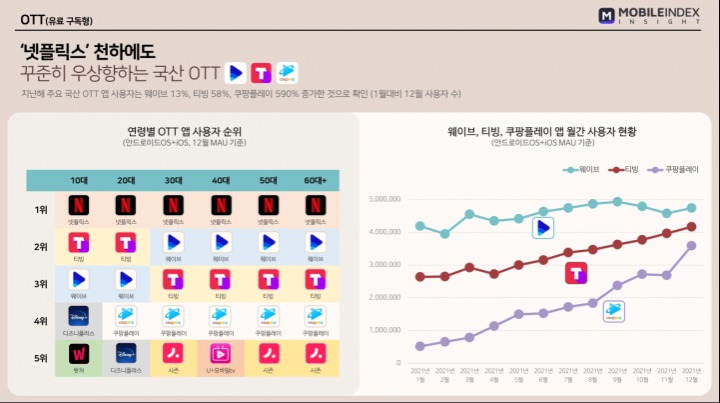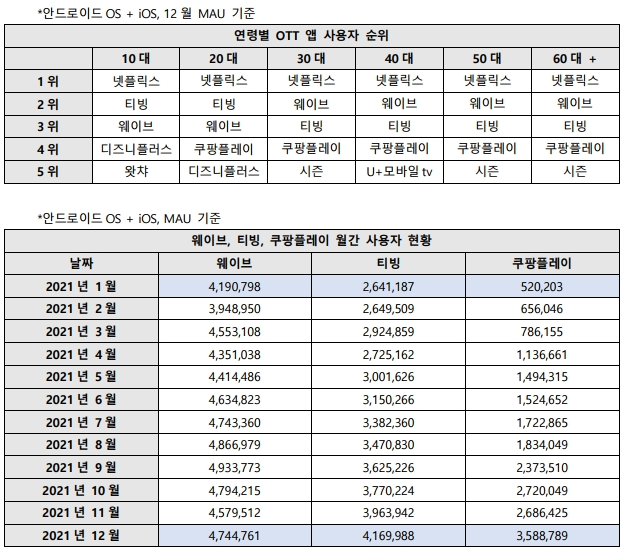 4. 'Coupang' surpasses 10 million daily users
It is confirmed that Coupang users use the app on average 127.13 minutes / 14.31 days per month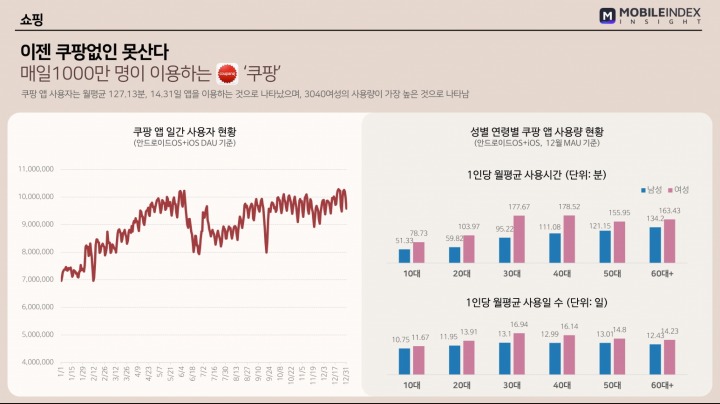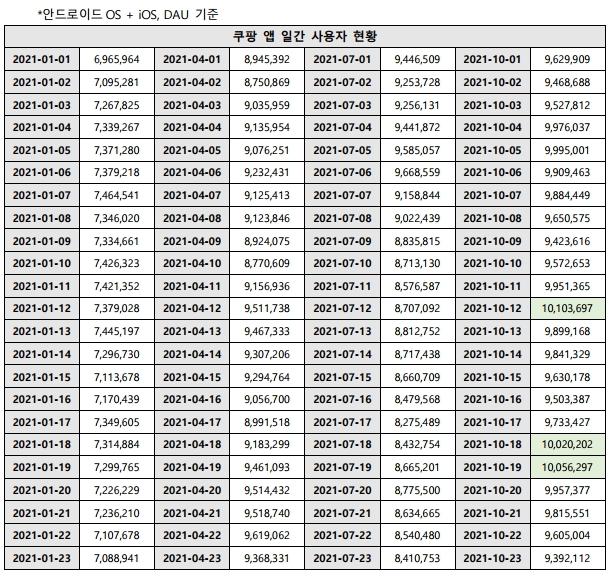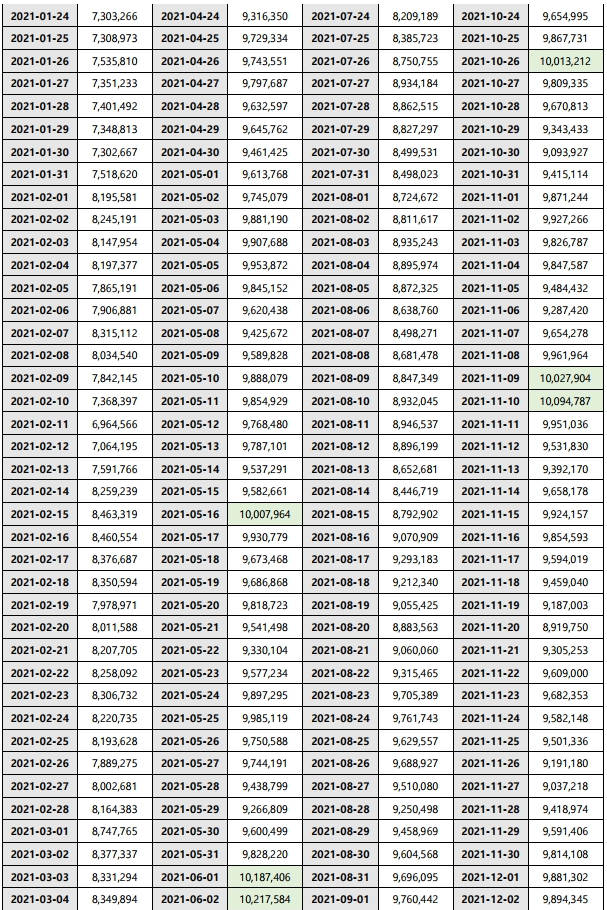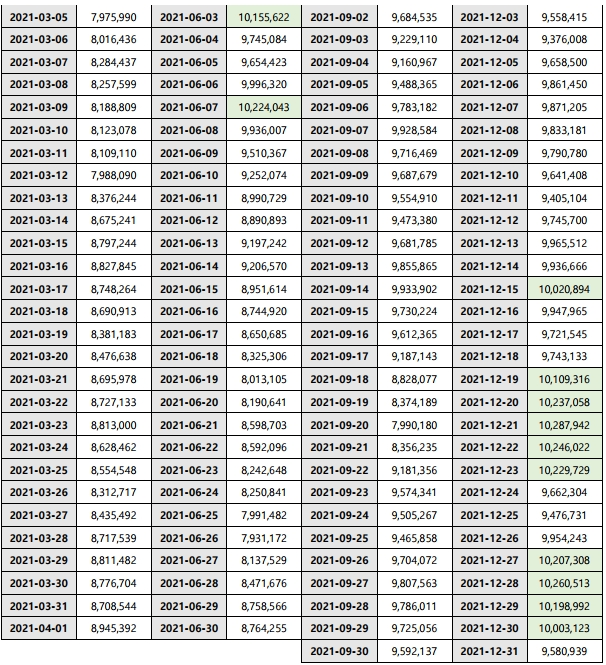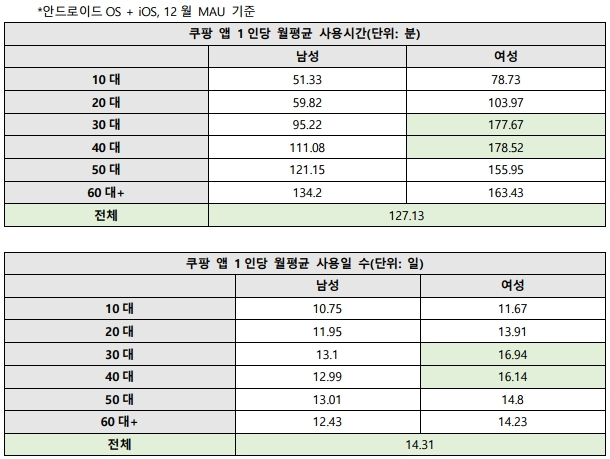 5. Status of movie theater app users after social distancing
It is confirmed that the gap with 'Netflix' is widening, rising slightly due to the release of blockbuster films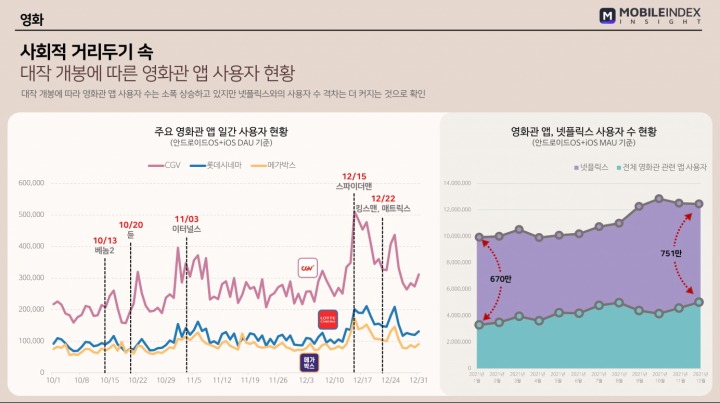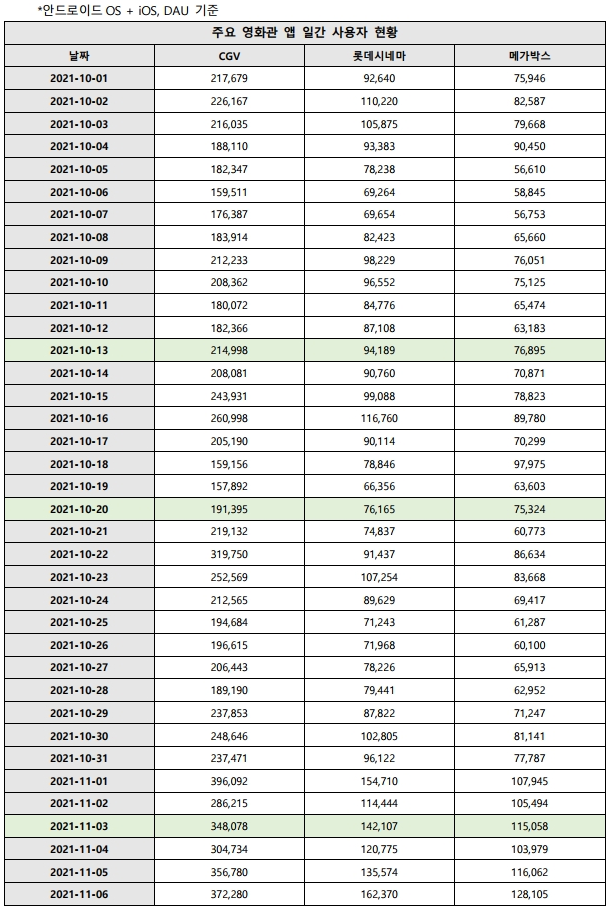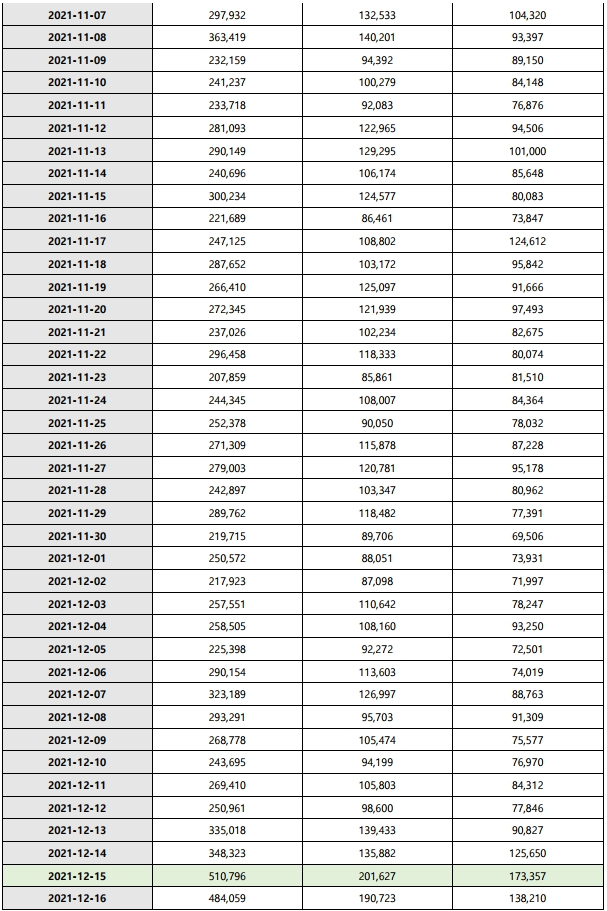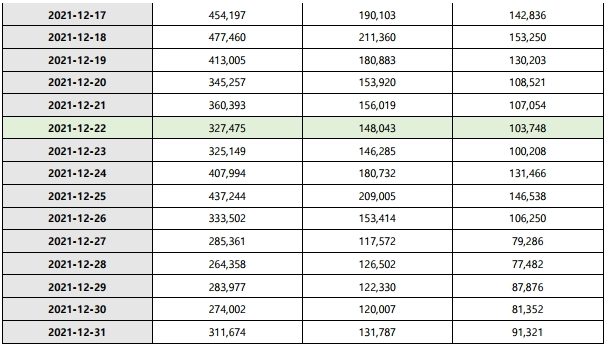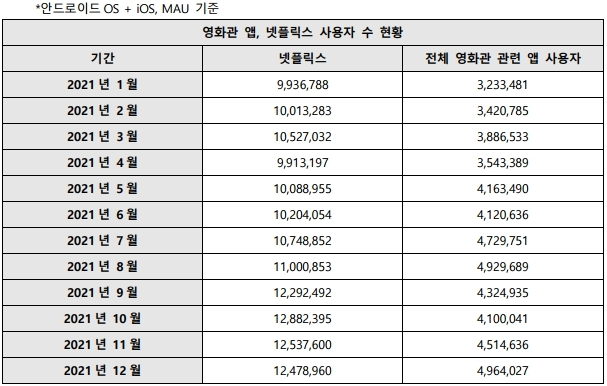 6. 'Olive Young' achieved overwhelming No. 1 in the makeup/cosmetics app industry
Last year, 'Olive Young' users increased 75%, and 'Amorepacific' group companies' top 5 app users increased by 60%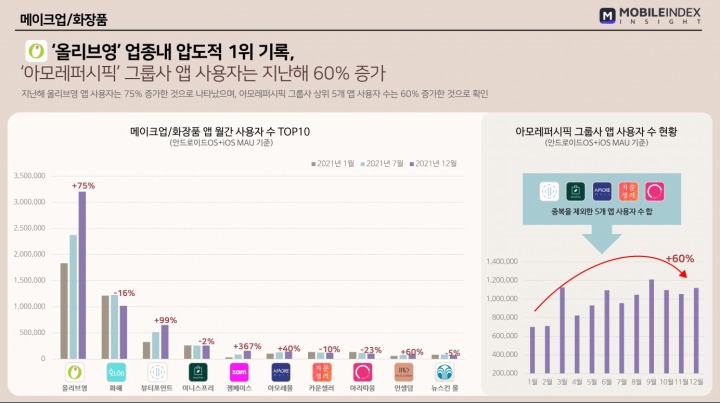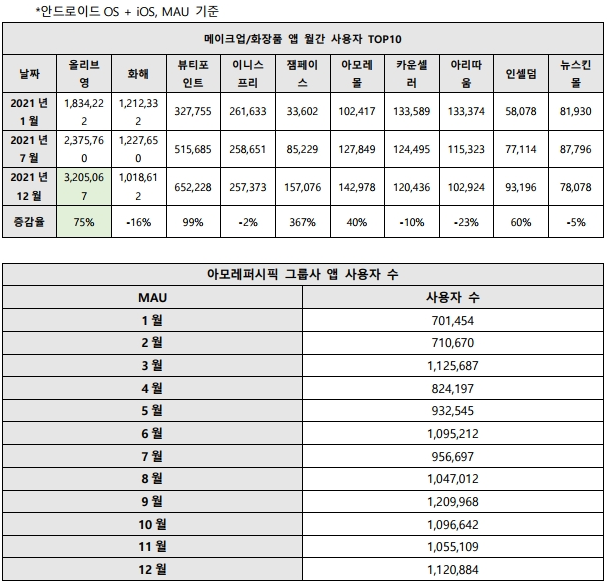 7. 'Melon', the No. 1 app in the music service industry
The number of users of the 'YouTube Music' app soared, the increase in the number of 'Genie Music' users slows down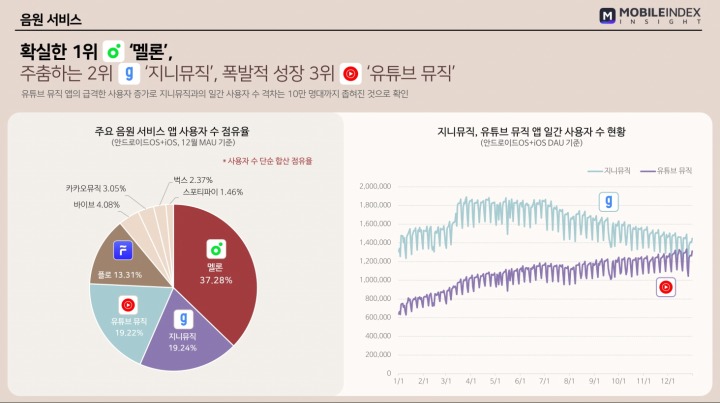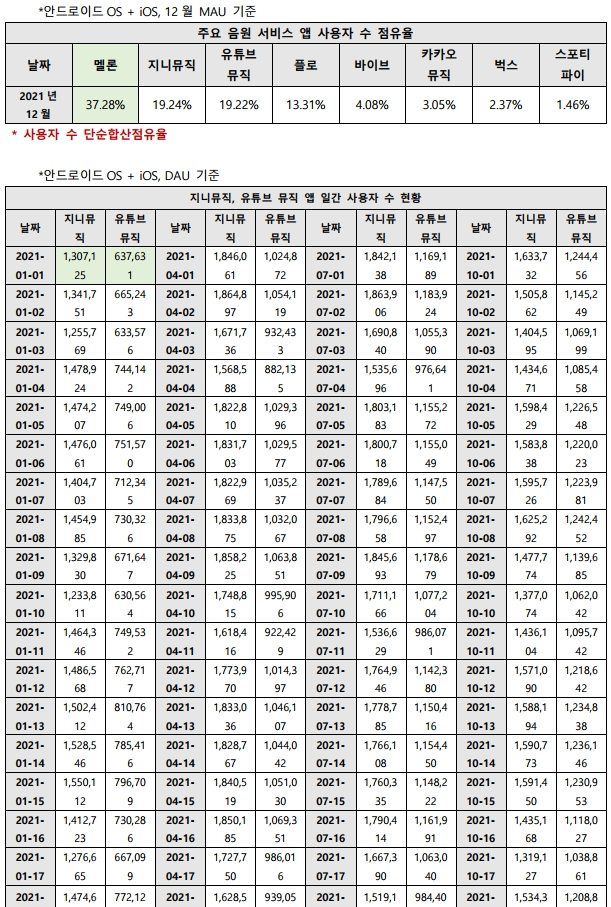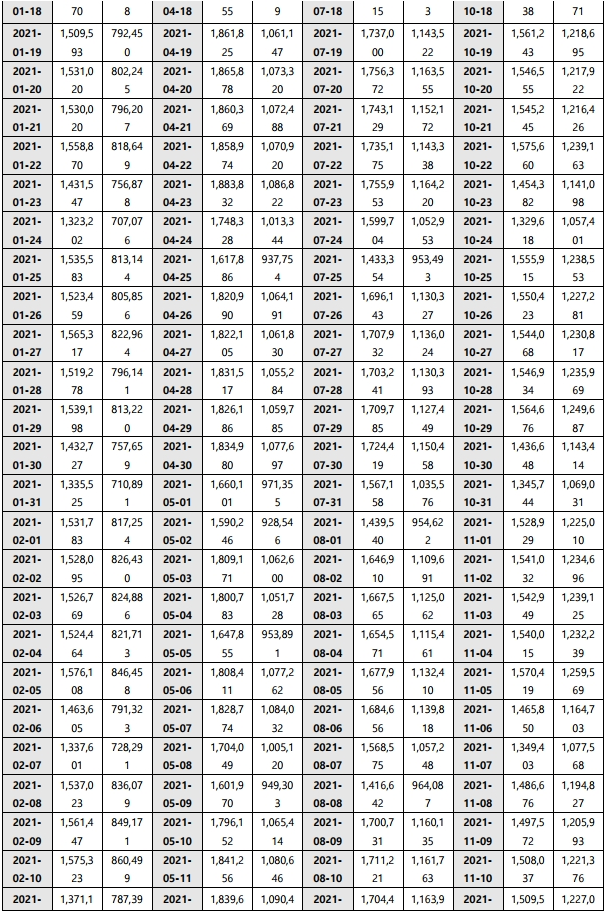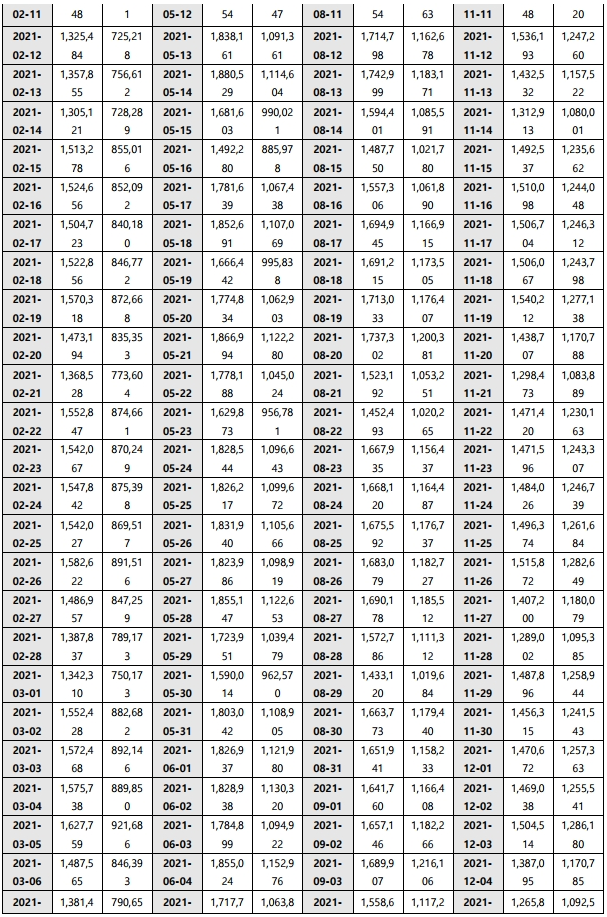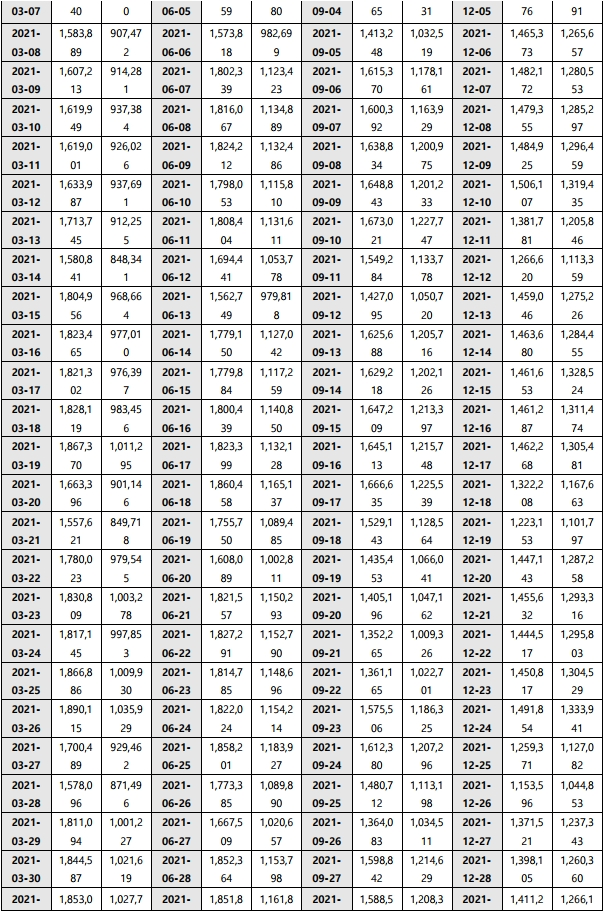 8. 2021 Top 5 Mobile App Users by Industry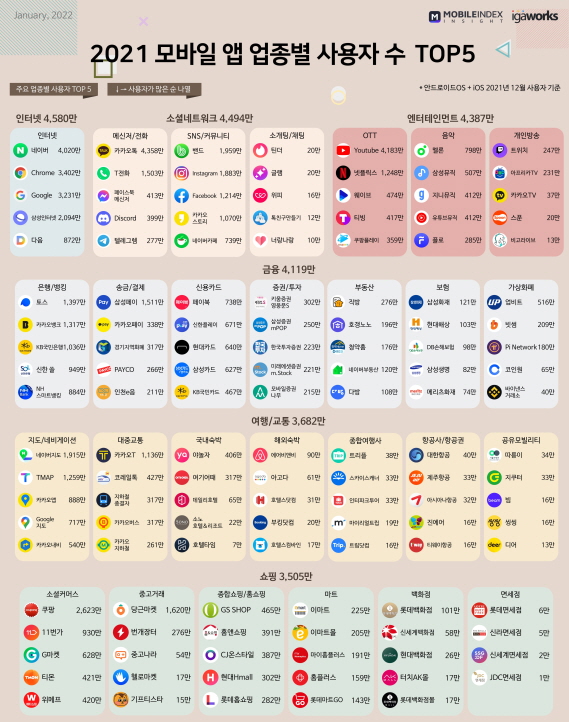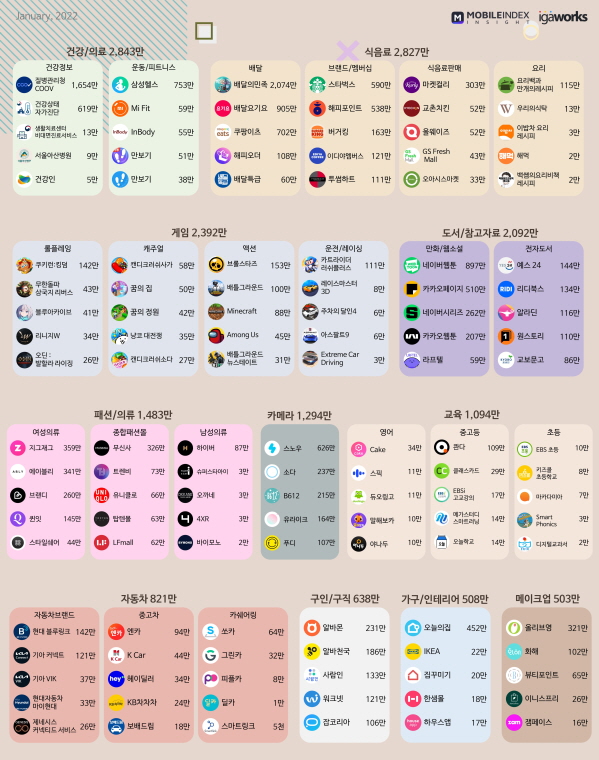 Reference-bbs.ruliweb.com