[기사 본문]
JC Hyun Systems Co., Ltd. (CEO: Cha Jung-seok), the official supplier of GIGABYTE Technology Co., LTD (hereinafter referred to as GIGABYTE), announced that on January 11, 2022 (Tuesday), GeForce RTX 3080 D6X 12GB GAMING OC, EAGLE graphics cards were officially released in Korea. release
The new GeForce RTX 30 GPU, the second generation of RTX, features new RT Cores, Tensor Cores and a streaming multiprocessor to bring stunning visuals, improved frame rates and AI acceleration to games and creative applications. With up to 2x the performance and 1.9x the power efficiency of the previous generation, the NVIDIA Ampere architecture-based RTX 30 series delivers the highest graphics quality at all resolutions, including 4K resolutions.
Compared to the previous model (3080 series 10GB), the GPU clock of GeForce RTX 3080 D6X 12GB GAMING OC and EAGLE is slightly reduced or the same, but with an increase in VRAM space, deep learning, AI, machine learning, and 3D graphics are strengthened. In addition, it exhibits strong performance by increasing the number of CUDA cores (8960) and the memory bus (384 bits), and, in particular, shows more improved performance in 4K games.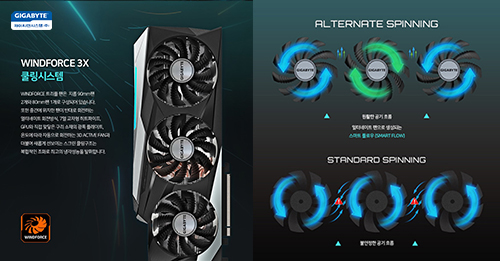 GeForce RTX 3080 D6X 12GB GAMING OC, EAGLE is based on the WINDFORCE triple fan consisting of two 90mm diameter fans and one 80mm fan. It is a 3D ACTIVE FAN that automatically rotates according to the temperature of a wide plate made of copper, and it uses a screen cooling system that penetrates the graphics card body to show the best cooling performance.
In addition, using graphene nano lubricant that makes a big difference in cooling fan rotation, it provides quiet operation and 2.1 times longer lifespan than general sleeve fans.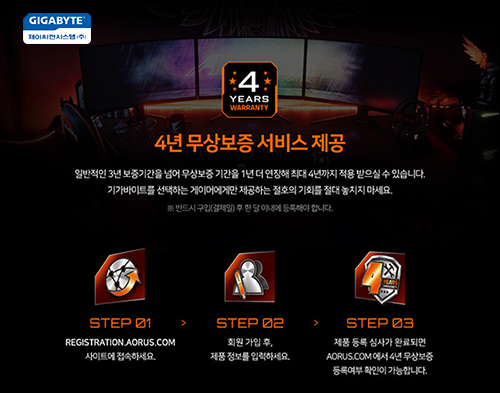 In addition to the general 3-year warranty, it can be extended up to 4 years. If a consumer accesses REGISTRATION.AORUS.COM and directly registers the customer, product, and purchase information within a month after purchase, 4 years within a few days after inspection It becomes possible to extend the free warranty (based on Gaming OC).
GIGABYTE GeForce RTX 3080 12GB graphics card release will be a better alternative to games and machine learning that require some high-capacity memory compared to existing models, an official from JC Hyun Systems Co., Ltd., the official supplier of GIGABYTE in Korea.
To commemorate the release of GIGABYTE GeForce RTX 3080 12GB graphics card, the event will be held on January 12, 2022 (Wednesday) at 2 pm on Naver Smart Store JC Hyun Place, so please pay a lot of attention.
Information on new products can be found on GIGABYTE's official site or Naver blog's 'Full of Mania'.
Reference-bbs.ruliweb.com