[기사 본문]
Mobimon Inc. announced that they have started pre-orders from January 11, 2022 (Tuesday) for the domestic release of 'Magatsu Barheit'.
'Magatsu Barheit' is a mobile RPG developed by Japanese developer 'Klab', and is a mobile RPG developed by Mobimon Inc. is a title that has signed a domestic publishing contract.
advance reservation site https://secure.gamon.net/MH/App/Event/KREvent/index.html
You can make a reservation in advance through Facebook link.
official site:http://www.mobimon.com.tw/magatsu
official community:https://www.facebook.com/magatsuKR
What is 'Magatsu Barheit'?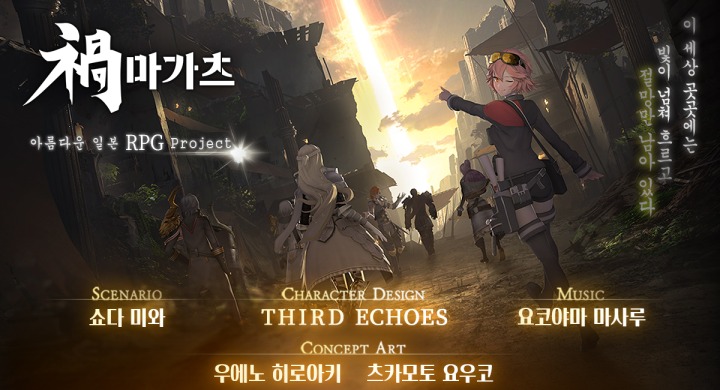 Directed by Japanese popular creators such as the screenplay 'Shoda Miwa', the character design 'Third Echoes', and the music 'Yokoyama Masaru', this work is set in the world 'Barheit', a world that is being destroyed by ten lights penetrating the world. It is an attractive real-time fighting action RPG with beautiful graphics.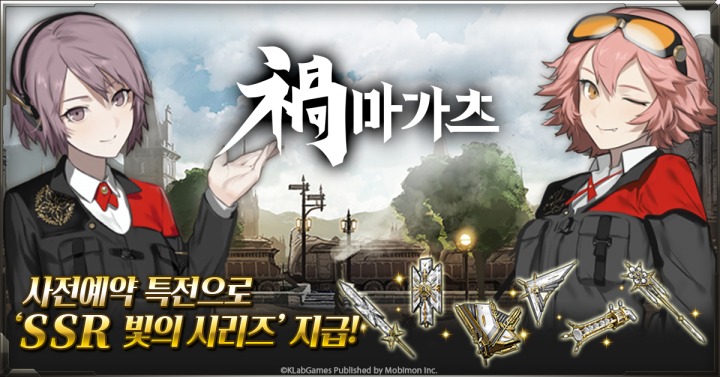 Users who participate in the official pre-registration event will be given one limited 'SSR Light Series' weapon during the official service, and users will receive the SSR weapon 'Sword of Light, Castle of Light' depending on the type of mobile corps they want. You can choose 'Shield, Light Bible, Light Magic Wand, Light Shuriken, and Light Holy Gun'.
pre-order event https://secure.gamon.net/MH/App/Event/KREvent/index.html
World view and character introduction
Light overflows in every corner of the world, and only despair remains. Ten lights came down from the sky to the continent called Barheit. To protect this world and the most important people, the 6-man mobile corps commander urgently called the crew.
The Mobile Corps is an individual corps of people called 'Awakened'. Humans need the ability to adapt to the light of despair and fight the light to save the world.
Warriors of 'Absolute Loyalty'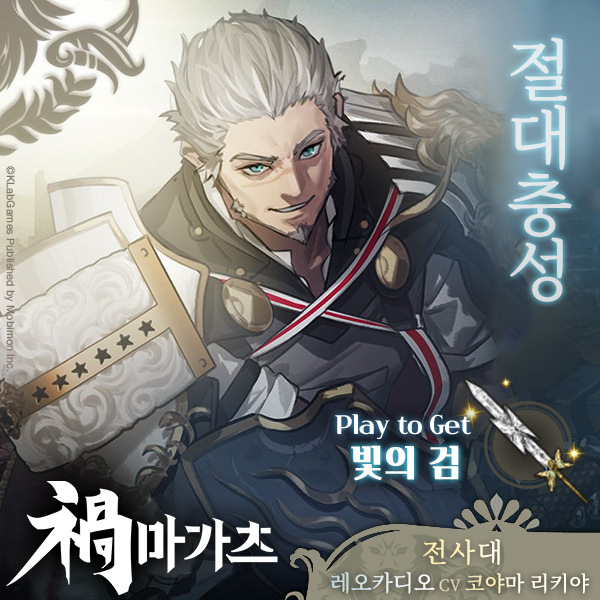 A warrior captain who uses a great sword 'Leocardio'. He has been a member of the Mobile Corps since its establishment, and currently serves as the commander-in-chief of the Mobile Corps, leading the members even in adversity. With a lively personality, he likes alcohol very much.
Knights of 'Strict Rules'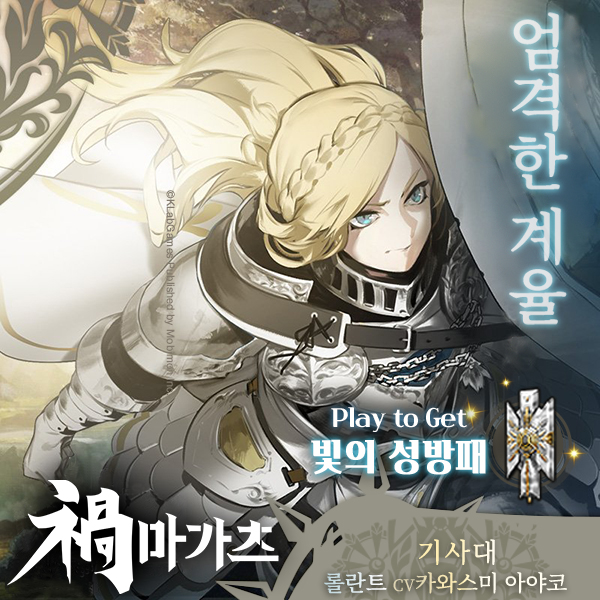 Knight Captain 'Roland' who uses a shield. He serves as both the Holy Knights and the Mobile Corps.
He is very strict with himself.
The Magician's Squad of 'Relentless Love'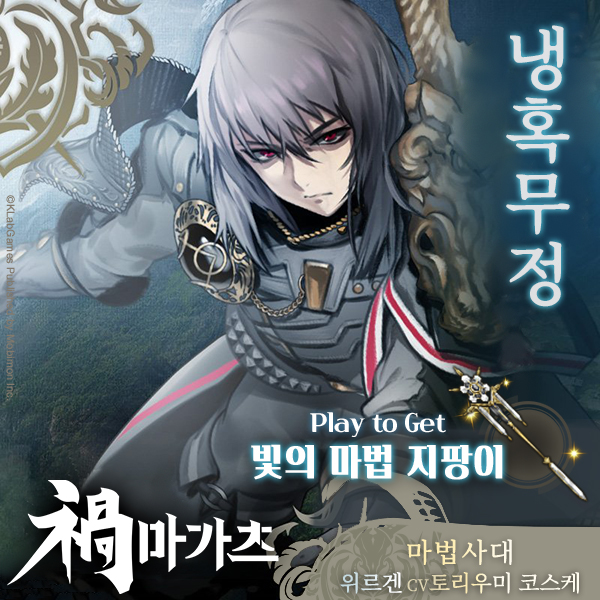 Wizard Captain 'Jurgen'. As an awakener, the last pure blood of the magic clan, he is impatient and hates humans extremely because of his past when his clan was humiliated.
The altar of 'wisdom'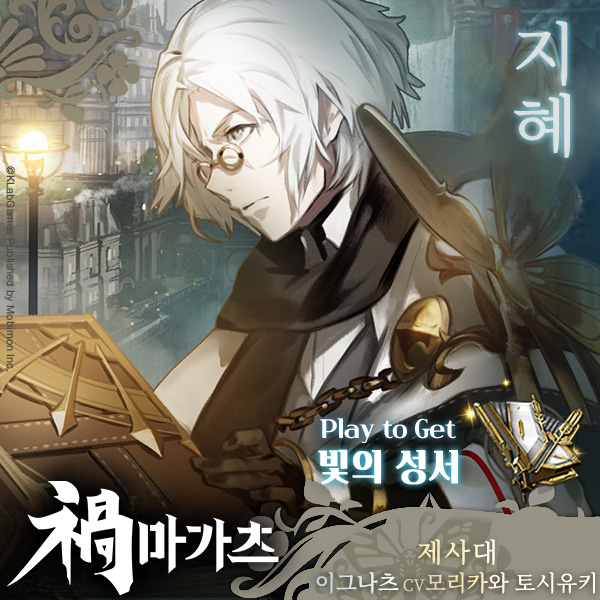 High priest 'Ignatsu'. As a priest who manages the central church, he has a deep knowledge of ancient texts and ancient scripts.
A 'romantic' hunter squad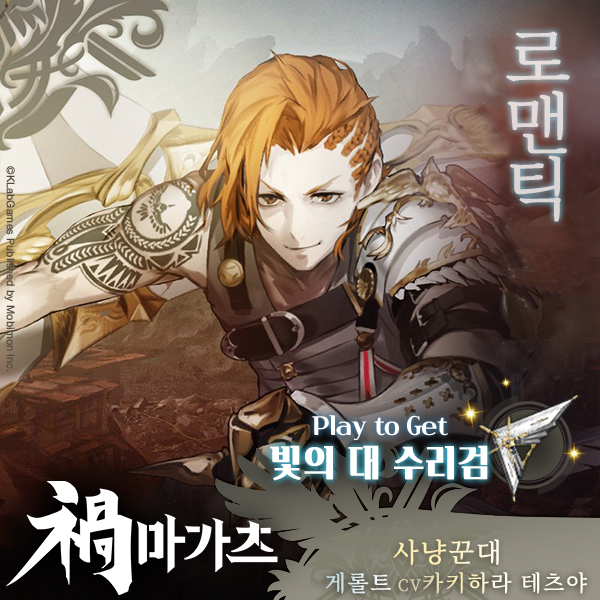 Hunter Captain 'Geralt' using a shuriken. A man who loves nature and coexists with nature, he is currently single and is actively seeking girlfriends.
Gunners of 'liberalism'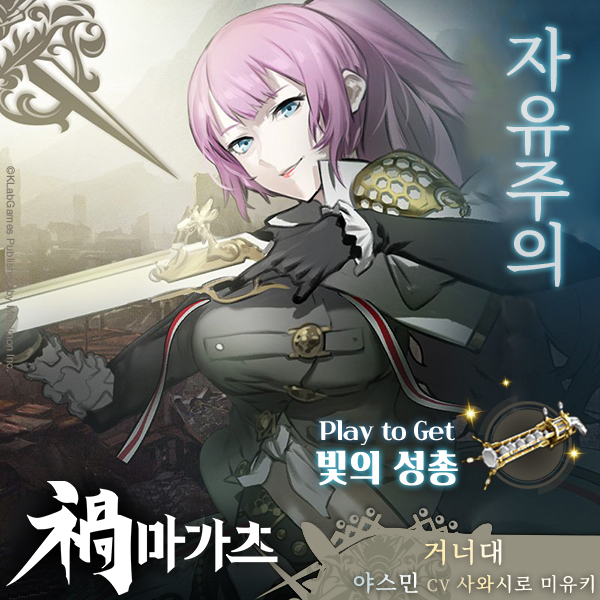 Gunner Captain Yasmin who uses a gun. She's not the type to be faithful to her mission, but she has great abilities, so her fieldmates depend on her a lot.
《Game Overview》
title: Margaret Barheit
genre: Real-time battle action RPG
Platform: Google play/Appstore
Release date: Scheduled for January 2021
price:Basic play free
official site:http://www.mobimon.com.tw/magatsu
official community:https://www.facebook.com/magatsuKR
Recommended Specifications:iOSiOS 10.0 or later
Android Android OS 5.0 or higher
Developer: KLab Games
Publisher: Mobimon Inc.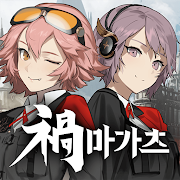 Reference-bbs.ruliweb.com