[기사 본문]
– Virtual artist Yuah Han, first photo shoot for Y magazine's fashion pictorial… … With the concept of 'the first flowery sympathy with the earth', it radiates a neat charm
– Smilegate "Now is the time to collaborate with virtual artists" Reveals expectations for Han Yuah's growth potential as an artist in the future
Smilegate virtual artist Han Yu-ah released a fashion magazine pictorial recently taken on the 12th.
The concept of this pictorial is 'the first flowery sympathy with the earth', and you can get a glimpse of the various charms of virtual artist Yuah Han. In the pictorial, Han Yu-ah, who has an attractive visual, naturally digested everything from a natural and neat appearance to an elegant and sophisticated atmosphere.
This pictorial, in which representative luxury brands participated, captured Han Yu-ah's lovely and classy image, and showed off the pure and mysterious charm of Han Yu-ah who communicates with the world, such as gazing at things with thoughtful eyes or blooming flowers. With this photo shoot as the starting point, Yua Han plans to advance into various fields such as music and acting, and engage in full-fledged activities as an artist.
Min-Jeong Baek, managing director of Smilegate's IP business, said, "I hope that Yu-A Han will become a warm friend who can communicate with many people, learn about the world, and give happy energy to everyone. The time has come when we can collaborate with virtual artists." He said, "I look forward to the growth of artist Yuah Han, who is active in various fields in the future." In addition, we plan to show various attractive sides of Han Yu-ah through more diverse contents in the future, so please watch with interest and affection."
Yuah Han's fashion pictorial can also be found in Y Magazine No. 4 and the official website.
Meanwhile, Yua Han, introduced by Smilegate, is an AI-based virtual artist with emotions, and she is curious about everything in the world and is learning every day. He is communicating with the public by announcing his daily routine of finding joy while learning the world through SNS channels, and he is preparing to become a singer ahead of the release of the sound source at the end of February.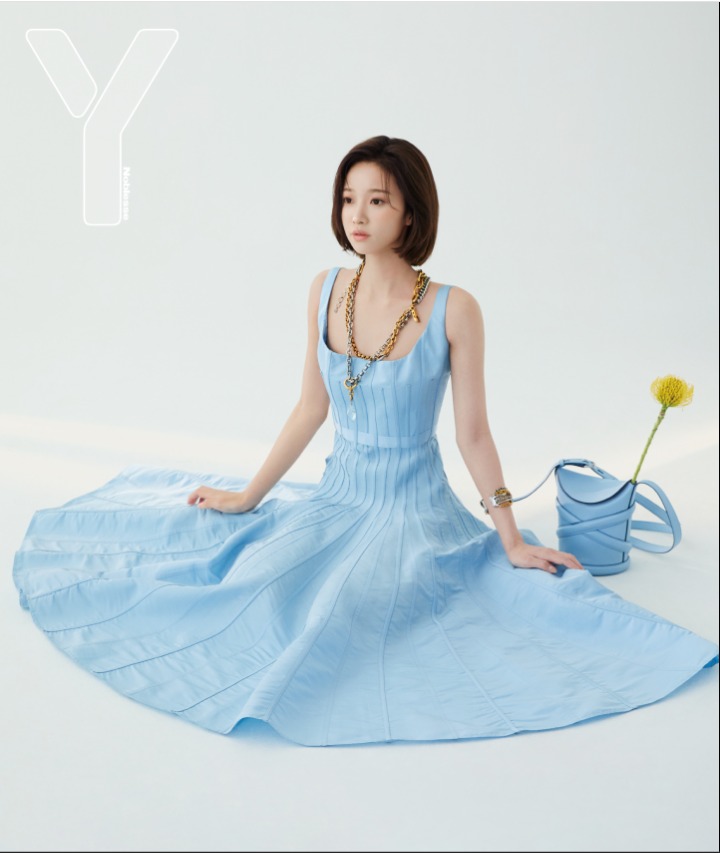 Reference-bbs.ruliweb.com