[기사 본문]
ST Computer (CEO: Seo Hee-moon, hereafter STCOM), an official distributor of ASUS motherboards in Korea, announced that it would conduct joint technical cooperation and marketing with Ains System, an official distributor of Team Group memory in Korea. .
As the recently released new ASUS PRIME B660M-A D4 STCOM motherboard officially supports memory overclocking, it has become important to verify the optimization of tuning memory products and motherboards with overclocking in advance.
The purpose of this technical cooperation is to make it easier for customers to select products when purchasing tuning memory products with pre-applied overclocking through preliminary inspections before product launch, such as cross-testing between official domestic distributors.
After receiving a sample for testing T-FORCE DDR4 3600 Vulcan Z, the Team Group memory product family, STCOM customer support center completed compatibility and overclocking tests with the ASUS PRIME B660M-A D4 STCOM motherboard to verify the optimization of the above product family. became
In addition to this technical cooperation, the two companies plan to jointly conduct various customer events and promotions, and related events and promotions will be announced through the website later.
For more information, visit the STCOM website (http://www.stcom.co.kr) for reference.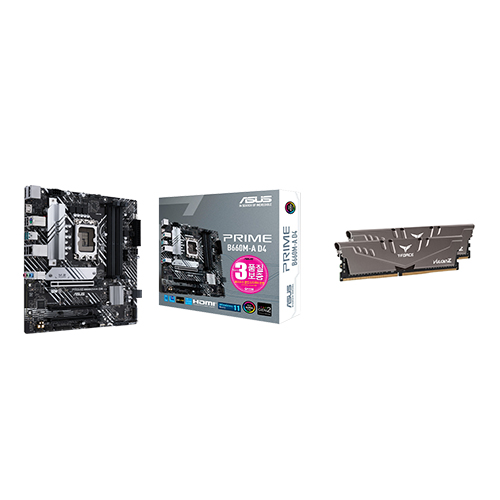 Reference-bbs.ruliweb.com