[기사 본문]
The global alpha test 5.0 of Mad World, an MMORPG game developed by JANDI SOFT and scheduled to be serviced by JANDI SOFT, will be held for 5 days from 10:30 on February 23rd to 18:00 on February 27th.
This 5.0 test will update a vast amount of new content, including Chapter 3 and Chapter 4 new quests, new dungeons, and dozens of new elite monsters.
In addition, many aspects such as balance/manipulation/convenience functions that occurred in new skills and potential expansion 4.0 will be improved/reorganized and updated.
Mad World is an MMORPG game that depicts characters' narratives in search of a little hope in a desperate world, and free growth through weapon exchange and battles with a high degree of freedom through a variety of skill combinations. As long as the Internet is available through the latest open web technology, you can enjoy , regardless of device/location.
JANDI SOFT plans to enhance the game's perfection through user feedback and data analysis to reinforce the fun, the essence of the game.
Mad World Alpha Test 5.0 participation is on the website (https://www.madworldmmo.com), and the application is automatically made when registering on the website. Users who participated in the last alpha test are eligible to participate 100% automatically.
Information on Global Alpha Test 5.0 can be found on the official website (https://www.madworldmmo.com) can be checked.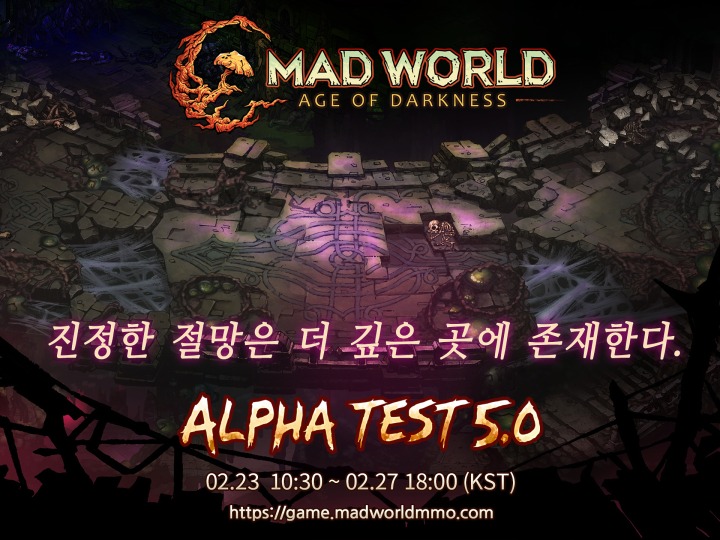 Reference-bbs.ruliweb.com