---
Samsung will soon be introducing three new high-end smartphones, the Galaxy S22, S22 Plus and S22 Ultra. It was recently announced that cell phone prices are set to rise noticeably. Now a reason for the price increase is also given – and it sounds familiar to us.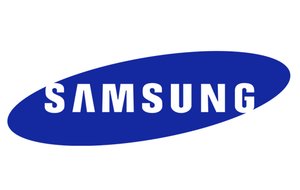 Samsung Galaxy S22: Prices are rising
Rumors have been circulating in recent weeks that the prices for Samsung's S22 series will increase noticeably compared to its predecessors. This has recently been substantiated again and now we also know why. According to this, the shortage of chips at Samsung should lead to prices rising (source: Korea Times). Accordingly, the prices for the Galaxy S22 should start at 899 US dollars and thus 100 US dollars above the prices of the Galaxy S21.
According to the latest information, the price increase in Europe will not be quite as strong. Accordingly, the Galaxy S22 should cost 899 euros. The Galaxy S21 was sold for 849 euros. Only for the Galaxy S22 Ultra should there be a price increase of up to 130 euros at the same time, the main memory should shrink. So you get a little less equipment and still have to pay more. This is how it is currently in the chip crisis, which Samsung is not spared either.
Diverse Parts for Samsung's new smartphones are said to have increased in price by 30 to 40 percent. Of course, the company cannot do this alone and has to pass the price increase on to its customers to a certain extent.
The last Samsung smartphone has also become more expensive than expected:
Samsung Galaxy S22 will be presented soon
We no longer have to wait too long to be sure. Samsung will probably unveil the three new Galaxy S22 smartphones in February. By then at the latest we will know the prices and where the equipment has improved or deteriorated compared to the predecessors. Especially when it comes to the battery, it should be less again.
Reference-www.giga.de