---
This move has been suspected for a long time and now Samsung has officially confirmed it. The Galaxy Note series lives on – albeit in a new form. Samsung is thus entering a middle ground that has been announced for some time with the introduction of folding cell phones.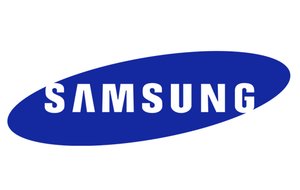 Note series lives on in the Samsung Galaxy S22 Ultra
After the Galaxy Note 20 and Note 20 Ultra it was just over. Samsung never said there would be no more new Note smartphones. But now the South Korean company has finally confirmed what we've basically known for months. The Galaxy S22 Ultra will be a Note smartphone. Samsung is "breaking the rules" and promises an "epic standard for smartphones". In the video, Samsung then shows how the two models merge:
Of course, it is not specifically stated here that the Samsung Galaxy S22 Ultra will be equipped with an S Pen that can be pushed in, but you can see from the contours that it is an angular Note model and a more rounded S model acts that become a new device. The Note series lives on and is likely to be the best smartphone Samsung has built to date.
But Samsung is also changing its strategy. The Galaxy S22 and S22 Plus remain "normal" smartphones without any real special features. The Galaxy S22 Ultra becomes a Note smartphone with a completely different design and basically no longer fits into the series. Later in the year, Samsung will introduce new folding smartphones, some of which will also use the S Pen.
Samsung Galaxy Unpacked 2022 will take place in February
It's just a shame that Samsung hasn't given a specific date for the presentation of the new Galaxy S22 smartphones. The company just said that the Presentation will officially take place in February (Those: Samsung). Yesterday it was announced that it will probably be February 9th. But that hasn't been confirmed yet. In any case, it remains exciting, because the Galaxy Tab S8 tablets, which Amazon had already listed, are also to be unveiled at the same event.
Reference-www.giga.de