[기사 본문]
– Intel invests $20 billion in Ohio to establish two additional factories
– Establishment of a high-tech semiconductor manufacturing base in the Midwest of the United States
Intel has announced an initial investment of more than $20 billion for two state-of-the-art semiconductor factories in Ohio. This investment will help meet the surging demand for advanced semiconductors, as well as Intel's next-generation innovative products and foundry customers as part of Intel's IDM 2.0 strategy. To support the development of the new site, Intel will invest an additional $100 million in partnerships with local educational institutions to secure personnel and promote research programs in Ohio.
Ohio Governor Mike DeWine said, "Today's announcement is landmark news for the state of Ohio. Ohio will change. "Advanced manufacturing, R&D and talent are embedded in Ohio's DNA, and we are proud to produce semiconductors, the driving force behind the future, by Ohioans, in Ohio."
"This investment marks another important milestone in Intel's efforts to restore Intel's semiconductor manufacturing leadership in the United States," said Pat Gelsinger, Intel CEO. It will support building and providing reliable access to advanced semiconductors. Intel is bringing leadership capabilities and capacity back to the United States for the global semiconductor industry. The two factories announced today are new centers for advanced semiconductor manufacturing in the United States, strengthening Intel's lab-to-fab pipeline in the United States and Ohio's research and advanced technology leadership."
The huge impact of large investments
Intel's investment is the largest private sector investment in Ohio history and is expected to create tens of thousands of long-term jobs across the region's supplier and partner ecosystem, including 3,000 Intel jobs and 7,000 construction jobs in the early stages of the investment. expected. The approximately 1,000-acre mega-site in Leaking County, outside the city of Columbus, will house a total of eight semiconductor factories, called "fabs," and will support operations and ecosystem partners. When fully expanded, the investment on the site could increase to $100 billion in value over the next decade, making it one of the largest semiconductor manufacturing complexes in the world.
Intel will begin planning for the first two factories right away, with construction slated to begin in late 2022, using the industry's most advanced transistor technology to manufacture semiconductors in 2025. Ohio will be Intel's first new manufacturing complex in 40 years.
In addition, the investment is expected to attract dozens of ecosystem partners and suppliers to Ohio, including semiconductor equipment and materials suppliers supporting Intel in the region. Investments from these suppliers will have a significant economic impact not only on Ohio, but on the entire semiconductor ecosystem in the United States. In today's announcement, Air Products, Applied Materials, LAM Research, and Ultra Clean Technology plan to enter Ohio to help build Intel sites. It is expected that more companies will follow in the future.
"The impact of this mega-site investment will be enormous," said Keyvan Esfarjani, Intel's senior vice president of manufacturing, supply chain and operations. Building it is akin to building a small city, and it will create a vibrant community of support services and providers Ohio is Intel's U.S. "It's an ideal place to expand my region, but the speed and scope of Intel's expansion in Ohio will be greatly affected by the US Semiconductor Industry Act (CHIPS Act)."
community support
To help attract and attract skilled talent in the region, Intel plans to invest approximately $100 million over the next decade in partnership with Ohio universities, community colleges and the US National Science Foundation. These partnerships will include activities ranging from collaborative research projects to building semiconductor specialized curriculum for associate and undergraduate programs.
Kristina M. Johnson, President of Ohio State University, said, "Semiconductors are a component of almost everything in modern life, from computers and smartphones to automobiles and consumer electronics, and have helped keep us connected throughout the pandemic. "It has also played an essential role in the technology," he said. "It is also essential for a wide range of applications, such as artificial intelligence, quantum computing, and vaccine development, in which Ohio is actively engaged in terms of research. Ohio works with local higher education institutions to manufacture semiconductors. Today's announcement is significant for Ohio, Intel and the national interest, as we continue to face a global chip shortage, and will continue to develop our partnership with Intel on a game-changing investment in It also provides incredible opportunities for students today and tomorrow, which will create many opportunities for Ohio to retain and attract a new generation of talent and to develop at local colleges and universities, including Ohio's Innovation District. It includes projects we are working on with JobsOhio within."
Intel has a long history of corporate responsibility in its current U.S. manufacturing sites and is committed to building strong relationships with Licking County and beyond. Intel has a long history of sustainability and continues to work to minimize its environmental impact. The new sites will be designed and built with green building principles based on Intel's 2030 Sustainability Goals, the new factories will be powered by 100% renewable electricity, and aim to achieve a net positive water use and zero total waste. have.
Intel's Ohio plans and community commitments can be found on the Intel Ohio State webpage.
Intel Foundry Services
In addition to producing Intel's advanced products through the new manufacturing plant, Intel will meet the growing demand for its new foundry business called Intel Foundry Services (IFS).
Randhir Thakur, Intel Senior Vice President and President of Intel Foundry Services, said, "With Intel Foundry Services, Intel is committed to meeting the needs of its foundry customers around the world, many of which are geographically located in the semiconductor supply chain. We look forward to a balance." "The Ohio plant is designed for the Angstrom Era and supports Intel's most advanced process technologies, including the Intel18A. These technologies are essential to producing products for the next generation of foundry customers, ranging from high-performance mobile to applications ranging from artificial intelligence to artificial intelligence."
The Ohio site will also provide advanced process technologies to support the unique security and infrastructure needs of the US government.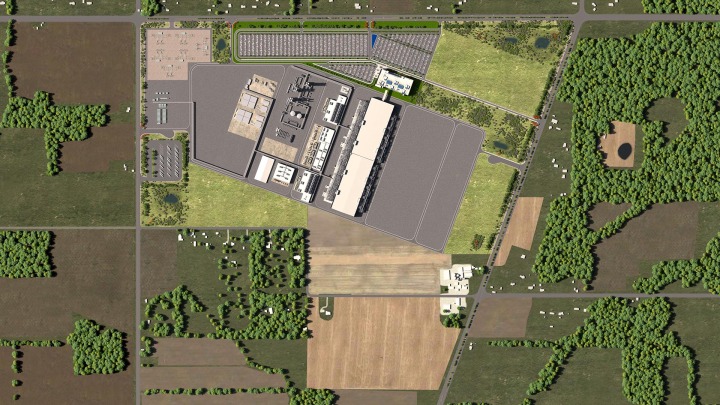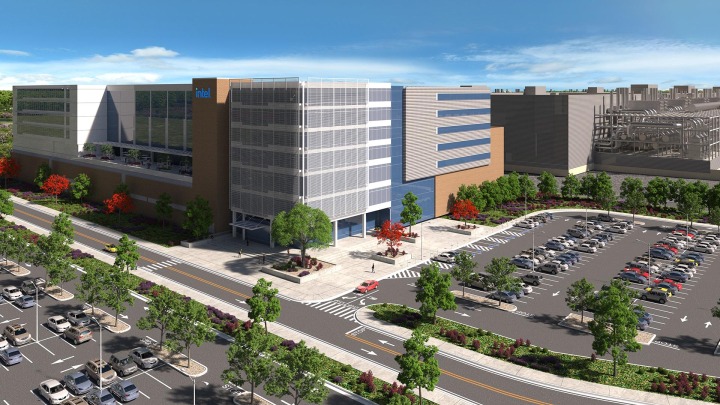 Reference-bbs.ruliweb.com